Industrial Training International (iti.com), a world leader in crane, rigging, and lifting training welcomed its first sponsors for their 2013 ITI Workshops events.
Workshops for 2013 include:
Unirope Ltd. secured Platinum Partner positions for both Canada-based events. And the Lifting Equipment Engineers Association (LEEA) join as a Bronze Sponsor for all three events.
UNIROPE Ltd., an ISO 9000 certified company, specializing in Lifting Products since 1956,

supplies High Performance Wire Rope, Standard Wire Rope, Non-Rotating Wire Rope as well as brand name products like PYTHON® and COMPAC®.
The Lifting Equipment Engineers Association (LEEA) is established as the leading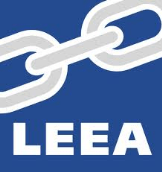 representative body for all those involved in the lifting industry worldwide. The Association has played a key role in this specialized field for over half a century, from training and standards setting to health and safety, the provision of technical and legal advice, and the development of examination and licensing systems.
For more information about the Workshops or Sponsorship Opportunities, visit http://iti.com/workshops or contact Tia Troutman, ITI Workshops Associate, at 800-727-6355 or workshops@iti.com.