Person of the Week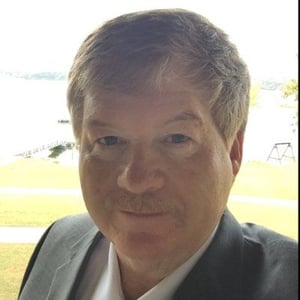 Jackie Pickett
Instructor, Industrial Training International
Jackie joins the ITI Technical Team with loads [pun alert!] of experience, starting his time in the industry in 1977. Over the years, Jackie has operated and worked with hydraulic, lattice, truck mounted, and tower cranes just to name a few.
Previously lending his skills to Tennessee Valley Authority, Barnhart Crane & Rigging, Sterling Crane and most recently Mammoet, Jackie is a Red Seal ticketed operator. During his time at Barnhart, Jackie was certified on all cranes in the fleet including "Ichabod." Located within Barnhart's Heavy Lift Terminal on the Mississippi River, Ichabod is one of the largest in-land Derrick cranes in the world, with a capacity of 1250 tons.
In his own words, Jackie is "an all around crane specialist from Lattice Boom Track Cranes to 800 tons, Lattice Boom Truck Cranes to 800 tons, and Hydraulic all terrain cranes to 500 tons with all attachments." In addition to operating, Jackie has also served as an assembly/disassembly director, and worked in sales, and management within the crane industry.
Welcome Jackie!