Health, Safety and Environmental (HSE) personnel working for a company like Shell must have a very broad knowledge of safety issues. They must be able to assess work in progress and communicate with a variety of specialty contractors.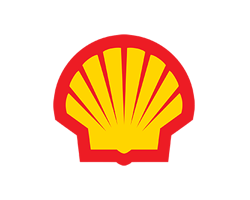 "When it comes to crane and rigging work, primarily conducted by outside contractors, our HSE personnel needed to know enough about rigging and lifting to be able to ask the right questions," said Kenneth Reynolds, Lifting & Hoisting SME.
Reynolds initially considered developing his own training program for use in Shell's North American operations, based on the company's recent amended Lifting and Hoisting Standard. The updated standard developed by committee representatives from Wells, Projects, and Production groups in March 2014. In fact, Mike Parnell, Technical Director of ITI, received a request from Shell to serve as a subject matter expert on the re-write committee. Parnell has extensive experience in collaborating on the development of industry standards, including ASME B30, ASME P30, and CSA Z150 standards committees. Shell's Lifting and Hoisting Standard provides the framework for all such procedures conducted by Shell personnel and sub-contractors.
Changes to the Lifting and Hoisting Standard occur based on incidents, regulatory requirements, and best practices. Parnell provided guidance to make sure the document is clear, and reflected industry-wide standards. "Ambiguity is not a good thing to have when you have thousands of people using the document to guide safe lifting practices," said Reynolds.
HSE Lifting & Hoisting Safety Program
As Reynolds evaluated outside vendors to develop the HSE Lifting & Hoisting Training Program, a key criteria was accreditation by a third-party evaluator. "I was initially attracted to ITI's services because they are LEEA Accredited and have superior recommendations out the wazoo, but the deciding factor was that they could deliver a quality, custom training program more quickly than I could develop one myself."
ITI was able to package curriculum from its technical training programs for riggers, crane operators, inspectors, lift planners, and crane assembly and disassembly directors, and customize something specifically for the level of training needed by Shell's HSE personnel. The six-day course, which is divided into two sessions, includes information on rigging inspections, sling usage, ground conditions, crane setup, lift planning, in addition to other topics. In all, 48 North American-based HSE personnel will take part in the training at two of ITI's Training Centers in Woodland, Wash., and Edmonton, Alberta.
"The intent of the course is to give our people enough knowledge to be able to interact with our contractors and to be able to have intelligent conversations that could impact safe operations, but not make them subject-matter experts in rigging or lifting," said Reynolds.
A second batch of sessions will take place in spring 2015. "We'll begin to collect data to evaluate this program's effectiveness at improving the safety of lifting operations, but if we can stop just one incident from happening, then the training has paid for itself," said Reynolds.
He concludes: "I consider ITI to be more than a vendor-supplier. Over the years, we have built a good relationship based on trust and integrity. I know when they commit to a project; the result will be the best safety program available."
ITI has been servicing Shell for over 25 years. More recently, the organization has also investigated ITI's Fundamentals of Rigging Engineering Program and Master Rigger Program for its Lifting & Hoisting subject-matter experts.