A treasure trove of VR Training Simulator software is currently in development by the teams at ITI and Serious Labs. ITI has created the Technical Advisory Group (TAG), so that members of the ITI VR Community can share content, ideas, and solutions based around VR crane and equipment training simulators. ITI VR TAG is a group of industry experts who aid in the development of the training simulators. TAG members meet with the ITI VR development team and provide user testing and feedback as new crane models are being launched.
To keep or TAG members on the same page as our ITI VR development team, we host a once a month webinar on one of the ITI VR crane simulators that is on its way to being launched. For our first TAG webinar, we focused on the ITI VR Tower Crane and the design scenarios that are specific to that training simulator. To the recap!
Chris Smith, Morrow Equipment Director of Training and Ken Laird, ITI Product Coordinator of VR & Online discussed the development of the ITI VR Tower Crane simulator.
Smith and Laird went over the 2D sketches of the environments used in the simulator.
Laird also shared the 3D sketches of the environment so that people could see the multiple buildings at different levels that the tower crane will be working around for a variety of training scenarios.
Some of those scenarios include Christmas tree rigging, pancake flips, and blind lifts.
The wide variety of training scenarios will help prepare the user to be ready for any task he/she may come across when operating a live tower crane.
The ITI VR Tower Crane Simulator also includes a control evaluation.
The operator is presented with a checklist of functions and limits on a jumbo-tron. Then the operator will take a short quiz on pre-operation inspections.
ITI VR is designed to ensure that the operator is skilled in all the aspects of operating that specific crane.
ITI VR Simulations are designed to make crane and heavy equipment training and operation safer, faster, more efficient, and cost effective. To learn more about ITI VR Crane Simulators, click here.
To view the recording of the Tower Crane Webinar, click here.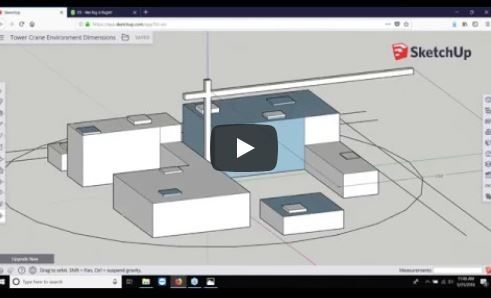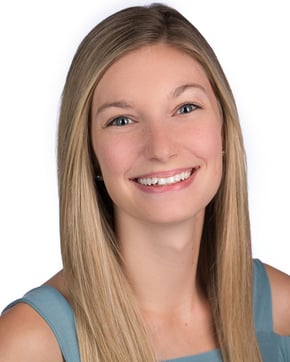 Amanda Henry
Amanda began her career at ITI in January 2018. She has a bachelor's degree from Washington State University in Social Sciences with a primary focus in communications and a secondary focus in Psychology. As Marketing Specialist, Amanda's responsibilities include content creation, ad campaign management, and monitoring and reporting on customer satisfaction.