Rigging inspection is just as important as rigging itself because it is a critical first step in ensuring all aspects of the equipment used are functioning exactly as they should. Proper inspection techniques provide riggers with the ability to perform their jobs safely. Rigging inspection training is a type of industrial training for those looking to expand their skills. Those who can't schedule an in-person training class can take rigging gear inspection online.

What To Expect From Rigging Inspection Training
A training course for a rigging inspection is designed to help individuals gain more skills and knowledge about crane maintenance. During the in-person training, you'll be provided with specific information relative to the nature of your training course, as well as interactive classroom communication, problem-solving workshops, and other experiences that will enhance and foster a learning environment. Those who can't take the in-person class can enroll in an online option.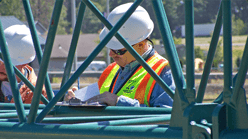 Information and Skill Building for All Competency Levels
There are different levels of competency when it comes to a rigging inspection position, which is why there must be classes that can meet the needs of all individuals in this industry, including beginners, intermediates, and experts. Depending on your skill level, you'll be in a class that provides the knowledge you need to advance in your career.
A fundamental rigging and inspection training course will provide basic level knowledge about rigging gear inspection and proper techniques, while an intermediate rigging course is an industrial training course that will meet the needs of individuals who already take part in some type of rigging activity and want to extend their knowledge base.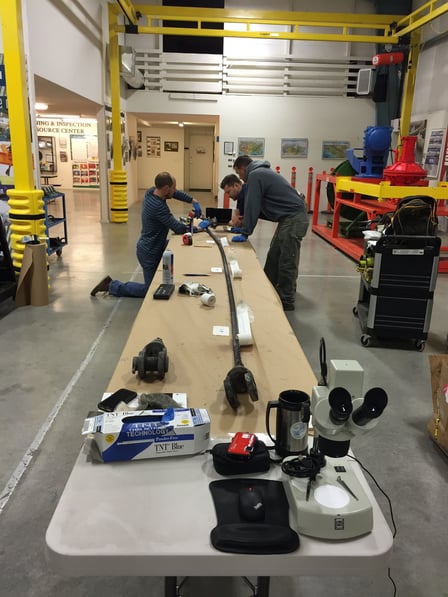 Virtual Class Options
One of the benefits of these training courses is that you won't have to miss out if you can't attend in person. Virtual rigging inspection training courses can help you gain knowledge and skills and still receive quality training via an online setting. These classes are also led by instructors who are experts in the field, so you'll still be able to advance in your career, even if you're unable to attend an in-person training class.
A rigging training course is the perfect solution to build your industry skills, advance your career, and perform your job more efficiently and safely to protect yourself and those around you. To browse our available rigging training courses and explore our resources that can help you excel in your field of work, visit https://www.iti.com/rigging-inspection-courses.
About ITI
Industrial Training International (ITI) is a global leader in the design and delivery of learning solutions for organizations conducting crane, rigging, and load handling activities. Founded in 1986, the company originally specialized in instructor-led training, field services, and consulting. ITI has since grown to also produce live online, and on-demand courses delivered via the ITI Learning Hub and has been recognized with numerous industry association awards for its groundbreaking virtual reality crane and equipment simulations solution. For more information, visit: iti.com.