A picturesque overview of the crane models available in the ITI VR Crane Simulator.
TELESCOPIC ROUGH TERRAIN MOBILE CRANE
TADANO GR-1000XL
The Tadano GR-1000XL hosts a loaded, one-man cab that performs both crane and drive operations. The steel cab is equipped with a tilt-telescoping steering wheel, a three-way adjustable operator seat, air conditioning, a hot water cab heater, foot operated controls, safety glass throughout, and sliding door access.
In-Sim Cab View: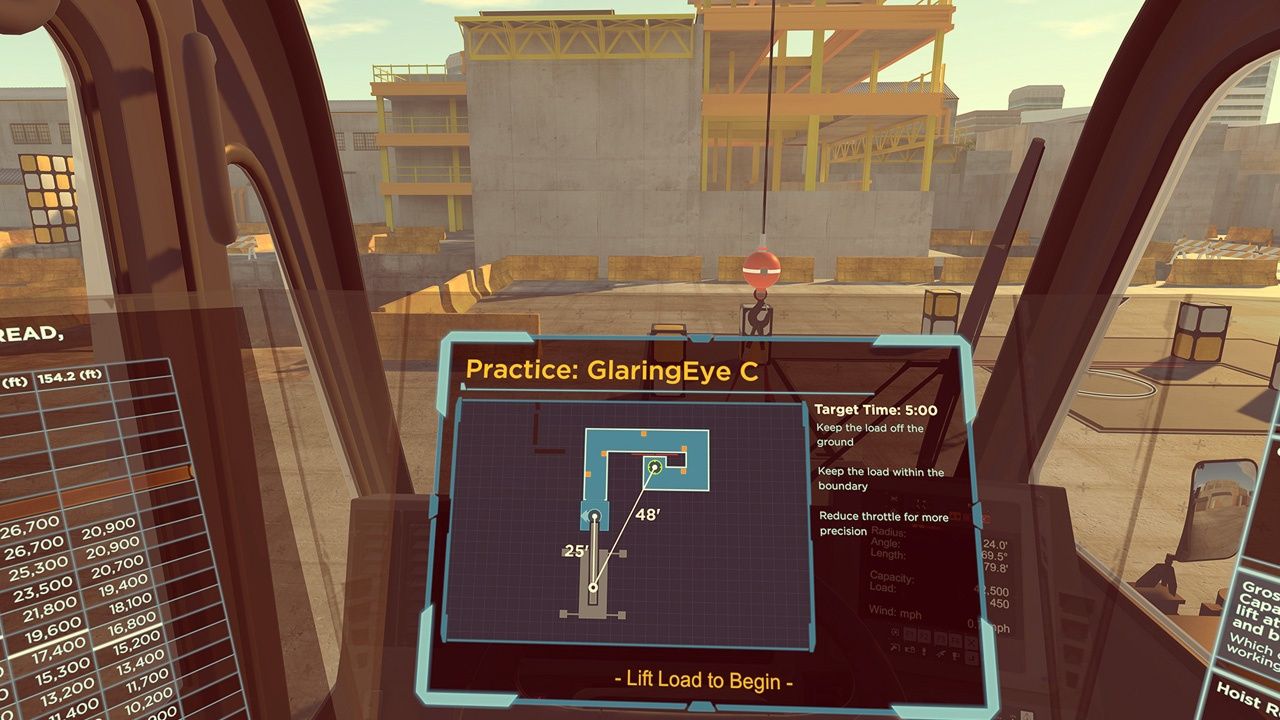 In-Sim Exterior View: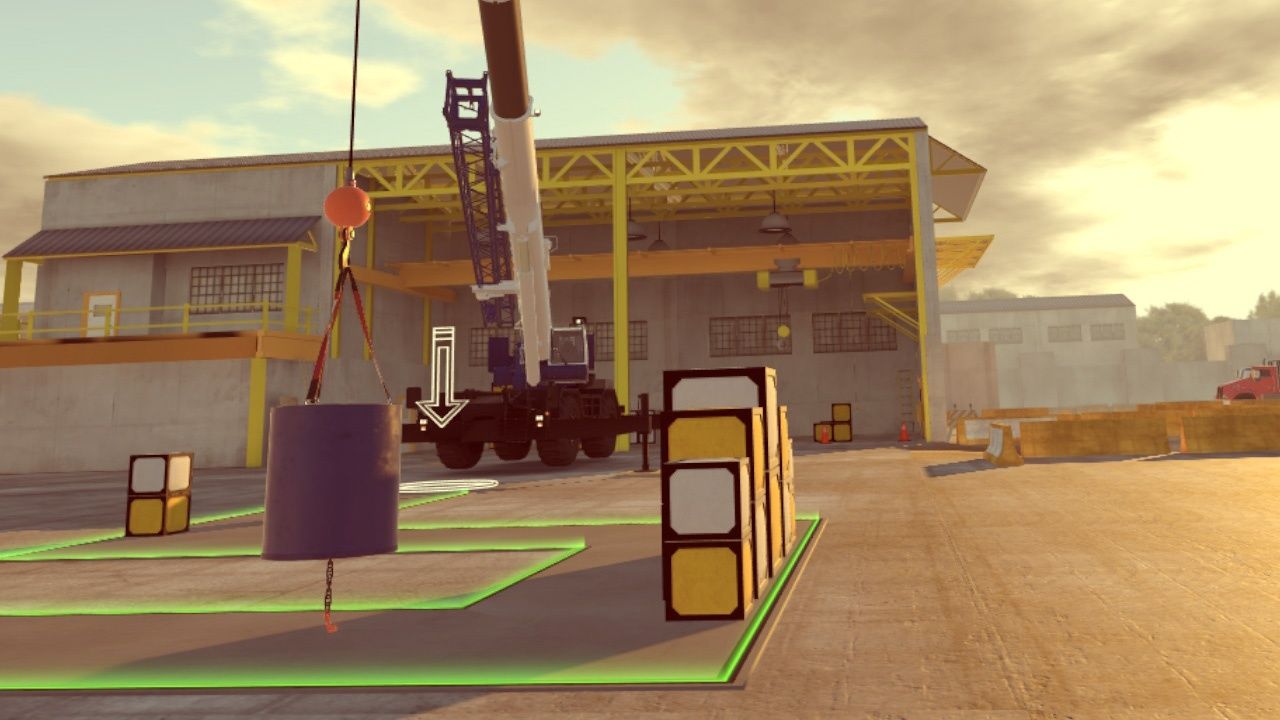 Control Pod Configuration: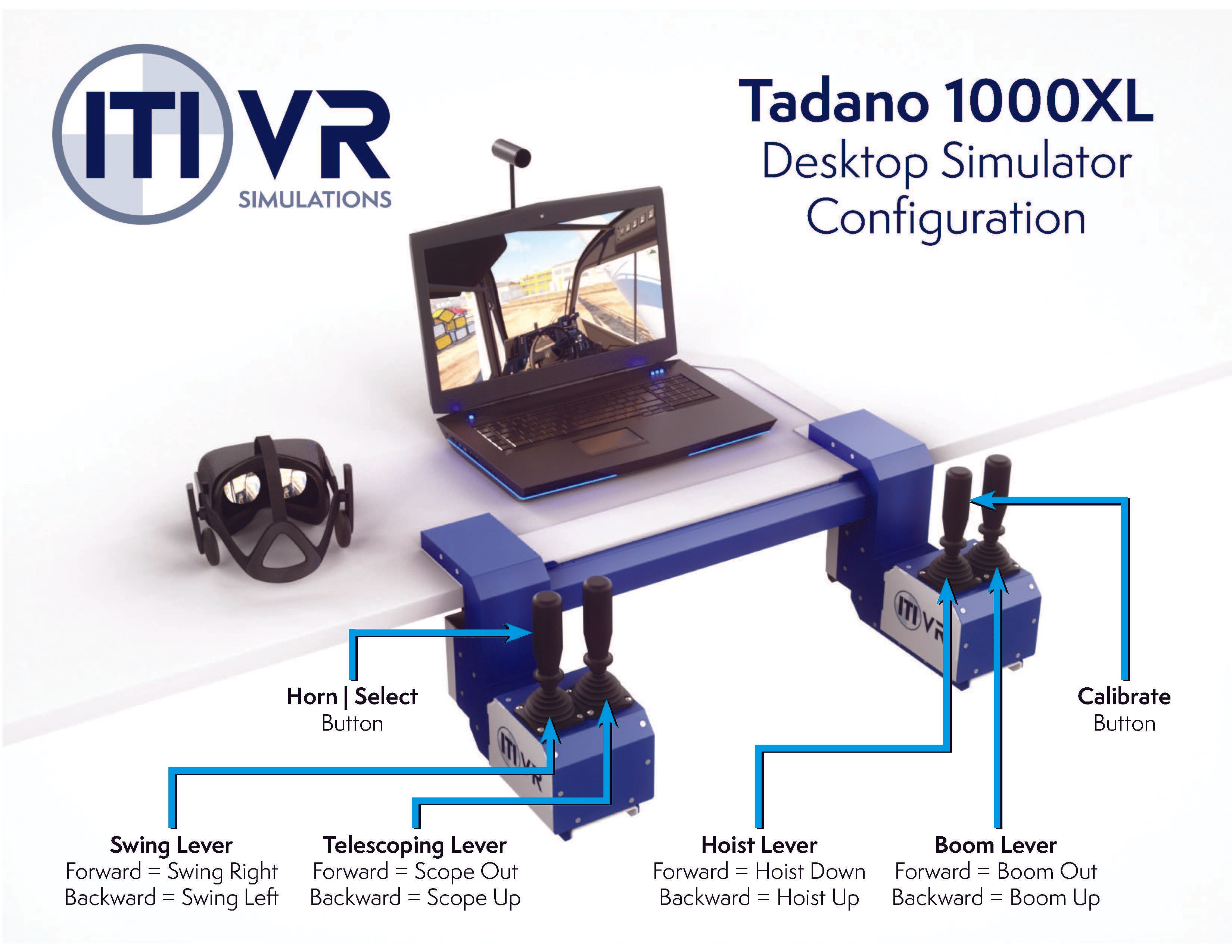 LATTICE BOOM CRAWLER MOBILE CRANE
LINK-BELT 218 HSL
Link-Belt's long history of quality and power is captured in the 218 HSL. This machine provides an optimal starting point for lattice boom crane operator training in the ITI VR Simulator. The 110-ton crawler model capable of 154 feet of main boom length is a versatile model for operator screening, training and assessment. The Link-Belt team and ITI VR made the 218 available for the community in the Spring of 2017 with over 10 hours of training and assessment scenarios and joystick configurations set to mirror a field crane.
In-Sim Cab View: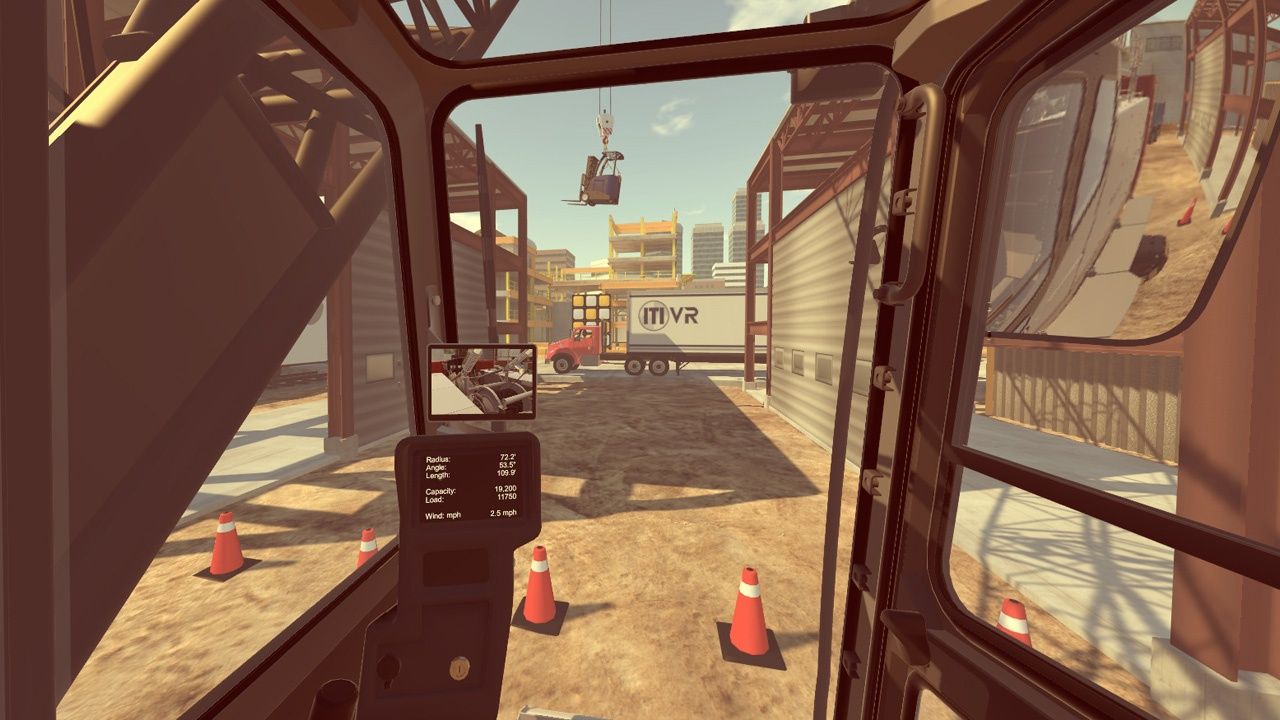 In-Sim Exterior View: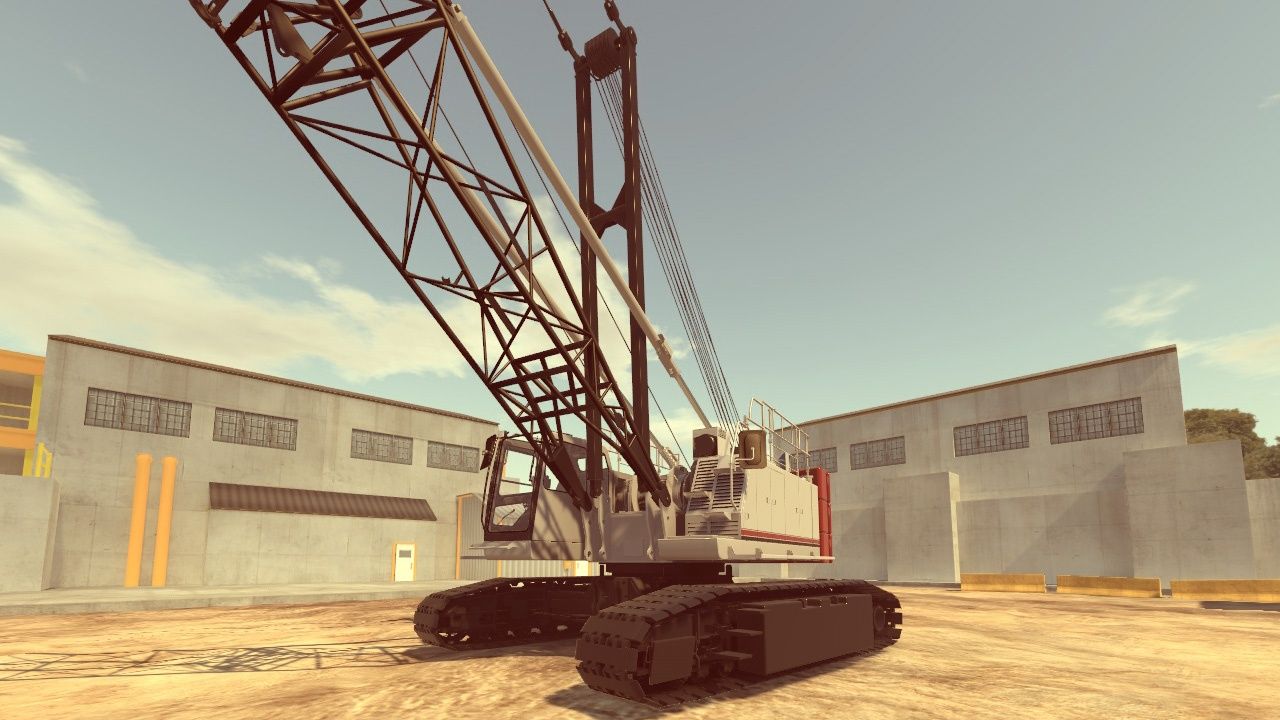 Control Pod Configuration: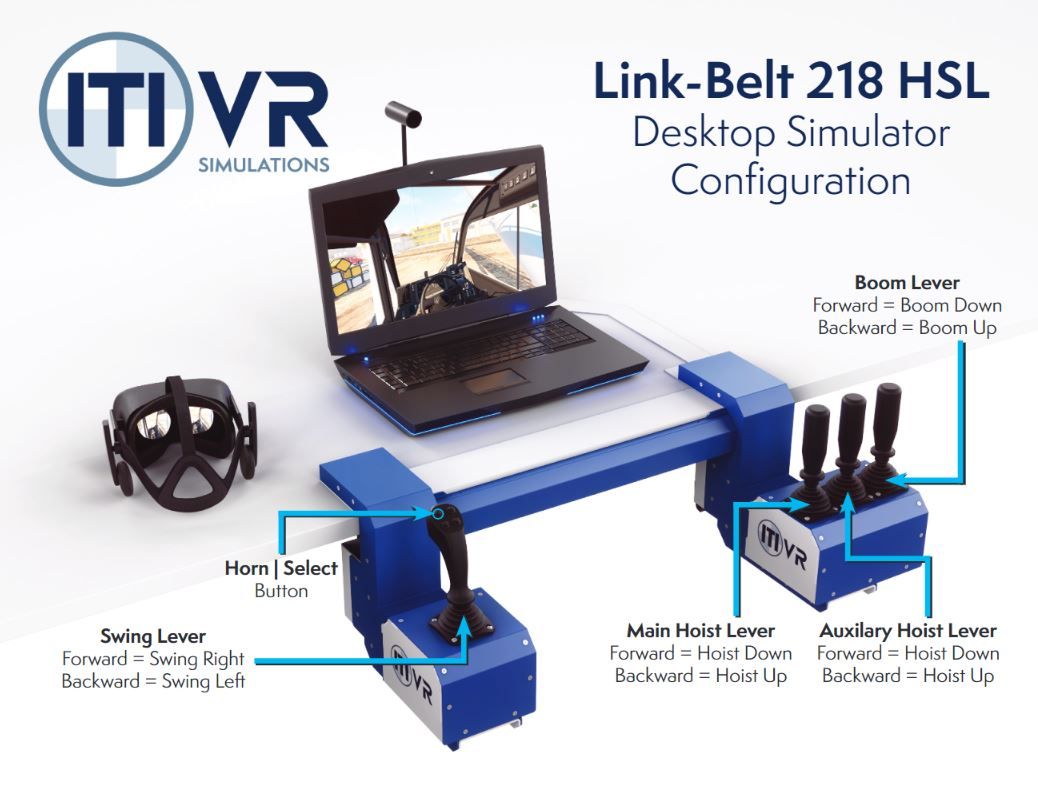 BOOM TRUCK (TRUCK MOUNTED MOBILE CRANE)
TEREX BT 28106
Boom trucks offer a great deal of mobility and are often regarded as lower risk machines given the smaller load capacities. But on the contrary, boom truck operations account for a high volume of incidents due to their large availability, under-trained and under-qualified operators and unique operational risks like the blind spots a boom truck cab creates. In the VR Boom Truck Operator Simulator, training and assessment occurs in an authentic way, right from the cab of 28 ton, Terex BT 28106.
In-Sim Cab View: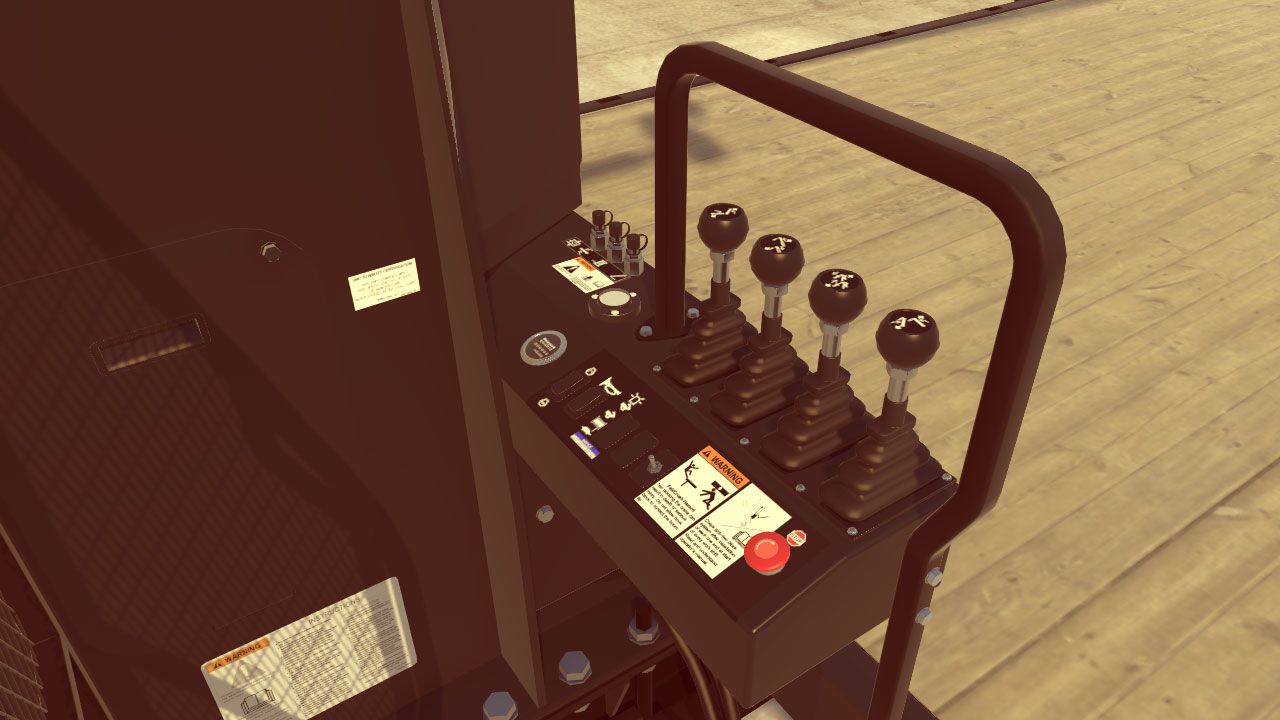 In-Sim Exterior View: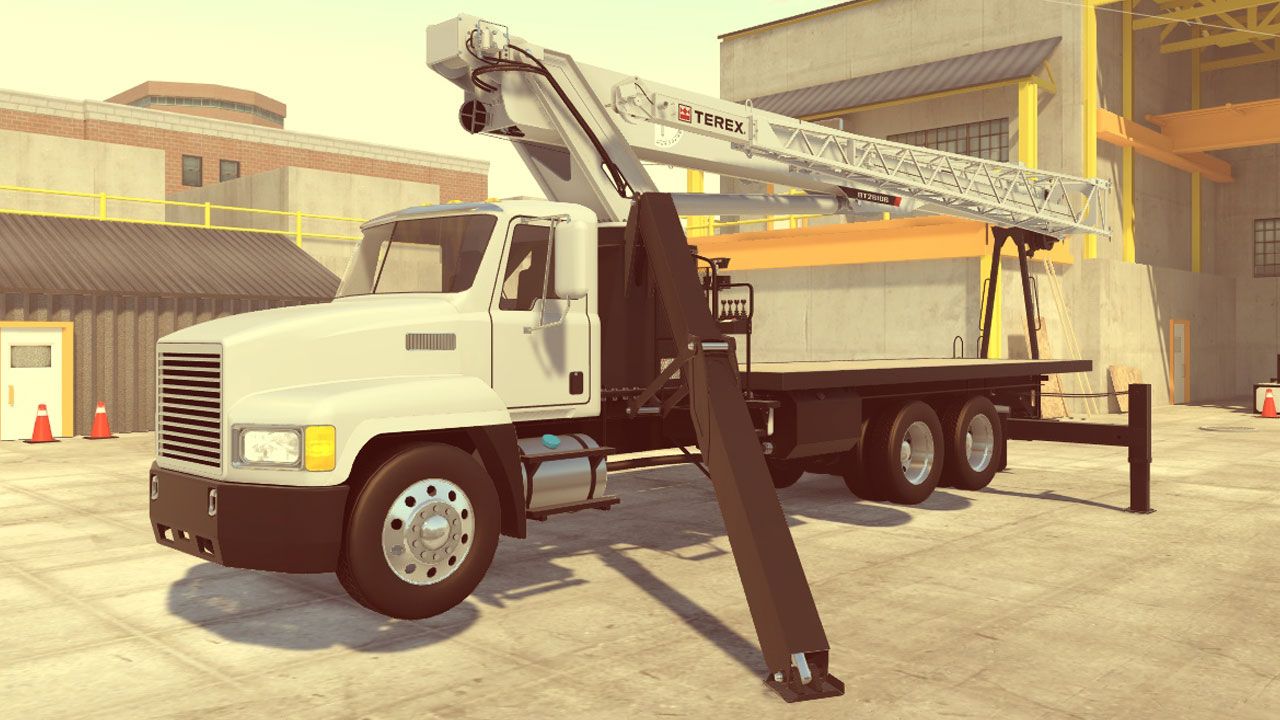 Control Pod Configuration: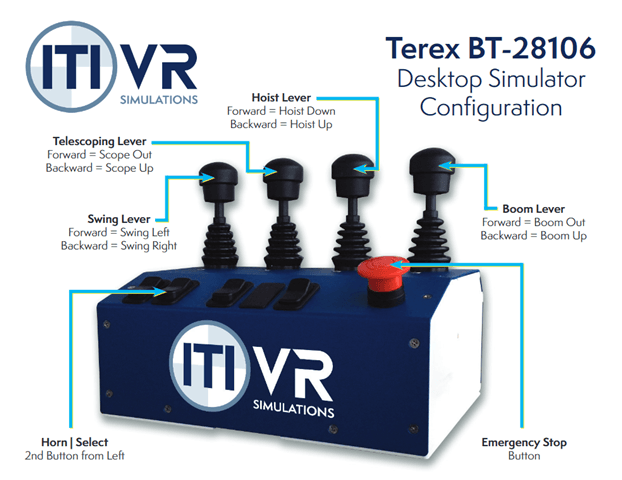 CARRY DECK MOBILE CRANE
BRODERSON IC-80
In-Sim Cab View:
In-Sim Exterior View:
Control Pod Configuration:
OVERHEAD BRIDGE CRANE
CAB OPERATED | BELLY-BOX OPERATED
In-Sim Cab View:
In-Sim Exterior View:
Control Pod Configuration:
TOWER CRANE
LIEBHERR 550-EC-H
In-Sim Cab View:
In-Sim Exterior View:
Control Pod Configuration: