FOR IMMEDIATE RELEASE
Contact: Jonah Hobson, Marketing Manager
Telephone: 1-800-727-6355
Email: jonah@iti.com
Rigging Gear Inspector Course E-Book Now Available
Rigging inspector training has been provided by ITI for 30 years. The training curriculum heavily focuses on wire rope inspection, hoist rope inspection, chain sling inspection, and hardware inspection.
The original Rigging Gear Inspector Course is designed to build or enhance the skills of the student to become a qualified, in-house rigging gear inspector. The three-day course includes classroom workshops and multiple hands-on inspection activities.
Rigging Gear Inspector Course E-Book
To better understand the details of this critical skill-building course, ITI has made the Rigging Gear Inspector Course E-Book available to all wishing to learn more. Resources in the course E-Book include: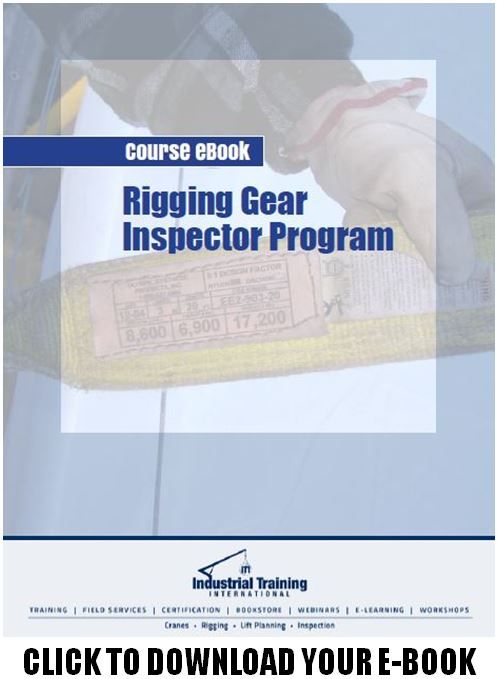 Course Purpose and Scope
Course Objectives
Course Outline
Who Should Attend
When and Where the Course is Offered
Testimonials
ITI's Rigging Gear Inspector Course is offered at both client locations and at all three North American Training Centers:
Woodland, Washington
Memphis, Tennessee
Edmonton, Alberta
The next open enrollment training center course is set for July 8-10, 2014 in Edmonton. To register for the July 8-10 course, click here. Following the July course dates, the next scheduled open enrollment session is August 12-15, 2014 in Woodland. For a quote on an on-site course please call 1-800-727-6355.