Advanced Rigging & Lifting Workshop eBook Now Available
Industrial Training International (iti.com) has been conducting crane, rigging, and lifting open-enrollment educational events since 1986. The natural evolution of these events has led to the Advanced Rigging & Lifting Workshop, with the next event taking place in Fort McMurray, Alberta, November 12 - 14.
About 70% of the Workshop curriculum will come directly from ITI courses, with the remaining instruction coming from guest instructors, Marco van Daal (international heavy transport expert), Jeff Dacey P. Eng. (Bantrel), and George Hammel (Crosby).
To gain a better understanding of what is ahead of Fort McMurray attendees, the ITI Workshops Division has made a Workshop Preview eBook available to all for free download. The Preview eBook contains:
ITI Workshops: Introduction
Instructor Profiles
Workshop Agenda
Venue Information
What To Do In Fort McMurray
And More!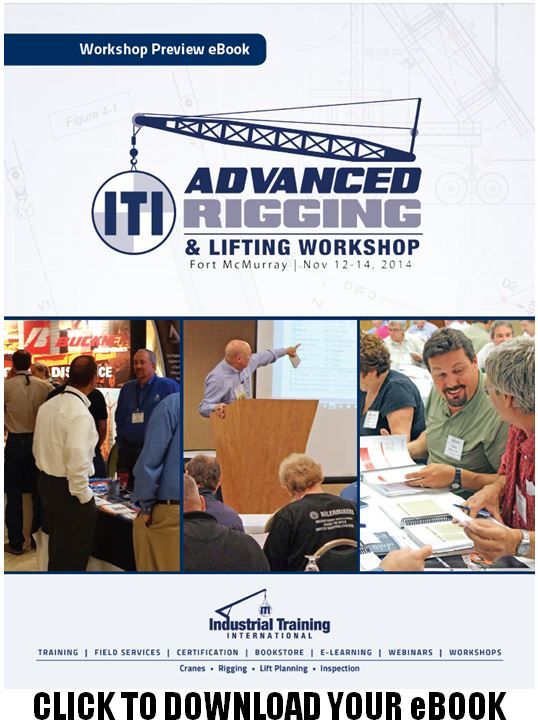 Learn more at http://iti.com/oilsands or call 780-490-6611.