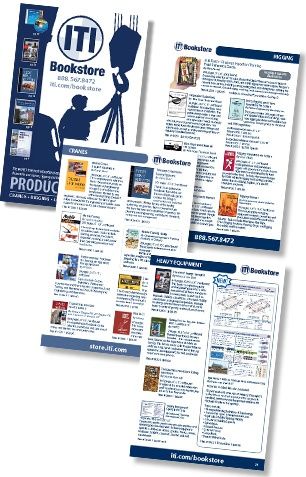 The ITI Bookstore is a World Leader in Crane & Rigging Resources including books, field reference materials, tools and more. This document is very large and is a full display of every product in the Bookstore.
We offer a variety of reference materials related to the crane, rigging and heavy equipment industry. Employee skill levels, efficiency and safety can be improved by effectively using a number of items in this catalog.
Satisfaction Guaranteed: If you are not happy with the product(s) you receive, return them within 10 days for a full refund, less shipping and handling.
Click here to browse the ITI Bookstore online.
ITI Bookstore
bookstore@iti.com
888.567.8472