Rigging Engineering Webinar Series with Keith Anderson
In this four-part webinar series, ITI Senior Consultant and Former Chief Rigging Engineer, Bechtel, Keith Anderson will discuss the fundamentals of rigging engineering. Whether you're just getting started or you've been a rigging expert for years, we promise you'll learn something new!
Each webinar is designed to cover approximately 50 minutes of content (though we could go on!) and will wrap with 10 minutes of live, interactive Q&A.
Take a gander at our schedule and topic list below and secure your free spot before sessions fill up completely. If you find that a date/time doesn't work well with your schedule, don't worry! We will record and make each of the presentations in this series available to those who register for the event.
Do you have an idea for a topic that you'd like to see us cover? Let us know -->
Load Sharing (It's Always a Good Idea to Share)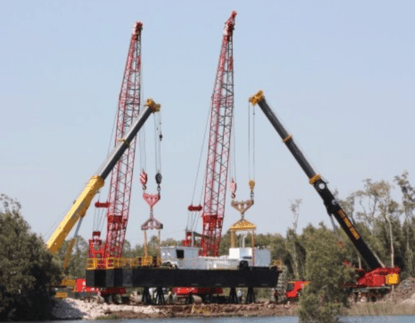 Wednesday, December 8th @10:00am PST
During this live online event we will discuss:
Support Reactions

Equalization
Unequal Load Sharing
Equalizing Plates
Triangular Plate Handoffs
Spreader/Lift Beams