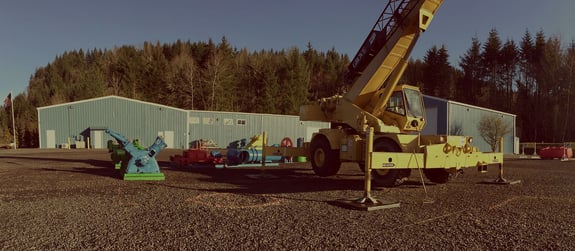 ITI Training Centers
WORLD CLASS FACILITIES DEDICATED TO FOSTERING HOISTING EXCELLENCE

ITI Training Centers are equipped with the following unique training features:
Renowned by many to be the premier crane and rigging training destinations in the world, ITI Training Centers offer students the opportunity for hands-on learning in real world situations.


• Rough Terrain Crane
• Lattice Boom Crawler
• Boom Truck
• Carry Deck
• Overhead Load Rail System
• Drifting Structure
• Virtual Reality (VR) Mobile Crane Simulator
• Pull Test Bed
We have done all the magic behind the scenes. Simply use the HubSpot drag-and-drop editor and our countless module-options to create and customize your website with ease.
Easily switch between various layouts, dark/light color scheme, CTA-styles, padding, and many more. Configure backgrounds with custom color, gradient, image or video.
Your website will look stunning on all devices. Interactive elements enrich the mobile experience. Don't worry, font-sizes and paddings are adapted accordingly.
POWER is multi-language ready. All standard texts in the modules are translatable. Once translated you can switch the languages directly from the header bar.
Optimized to work with all common browsers used by your customers and partners: Chrome, Firefox, Safari, Internet Explorer 11, Edge, and Opera.
We made sure that your website also looks perfect on displays with higher pixel density while having an eye on the performance of your website.
Free consultations: 15-minute pre-purchase and 2-hour after-sale. Free live- chat and e-mail support. Refundable purchase. Customization services.
Our documentation is detailed and covers all features of POWER. We constantly improve it based on your requests to ensure enjoyable usability.
ITI
WOODLAND
Located in the heart of the great US Pacific Northwest, our ITI Corporate Headquarters and Training Center is renowned by many to be the best crane and rigging training center of its kind in the world. ITI maintains three mobile cranes on-site, over 75 live-loads, an overhead load rail system, and hundreds of thousands of dollars invested in equipment including slings, hardware, jacking, rolling, winching, hoists, come-a-longs, hydraulic and air systems, and more as well as two large classrooms for theoretical education.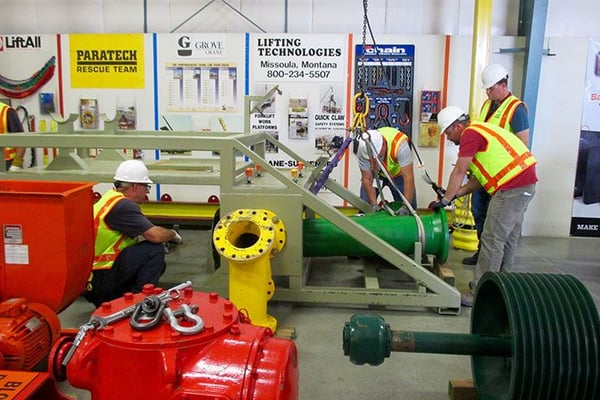 ITI
Houston
ITI has partnered with the Houston Area Safety Council to house a Training Center at the organization's headquarters in Pasadena, Texas. The Houston facility includes:
Indoor - practical training space and equipment

Outdoor - practical training space and equipment

ITI Rigging Conex

Virtual Reality (VR) Crane Simulator

Multiple Classrooms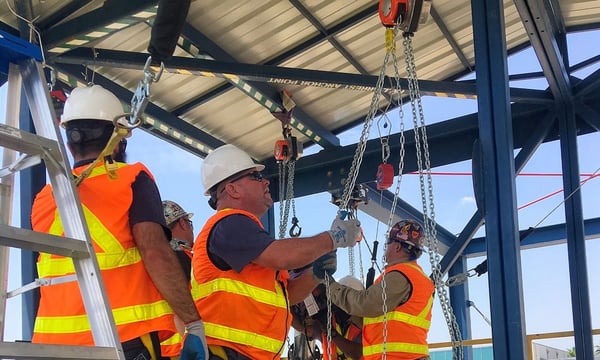 ITI
Memphis
1701 Dunn Avenue, Memphis TN 38106
Conveniently located, the Memphis, Tennessee Training Center is within a two-hour drive for over 100 million people. This location is owned by Barnhart Crane & Rigging who had invited ITI to operate and outfit their training center for in-house use. ITI leverages a classroom, a multitude of rigging equipment, overhead crane system, over 35 live-loads, and a mobile crane at this location.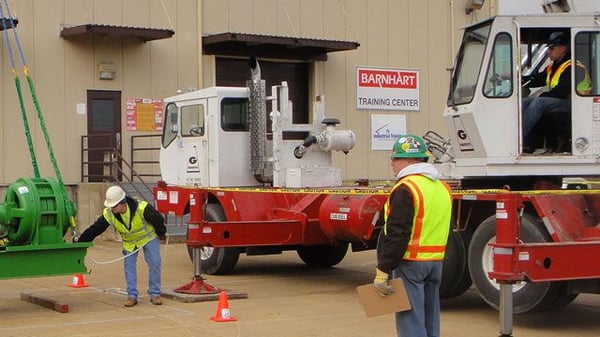 ITI
Cleveland
*New location as of June 2023!
1948 Carter Road, Cleveland, OH 44113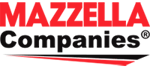 ITI has partnered with the Mazzella Companies to house a Training Center at the company's new Carter Road Showroom in Cleveland, Ohio. The Cleveland facility includes:
Indoor - practical training space and equipment
Outdoor - practical training space and equipment
ITI Rigging Conex
Full-sized classroom
Break test bed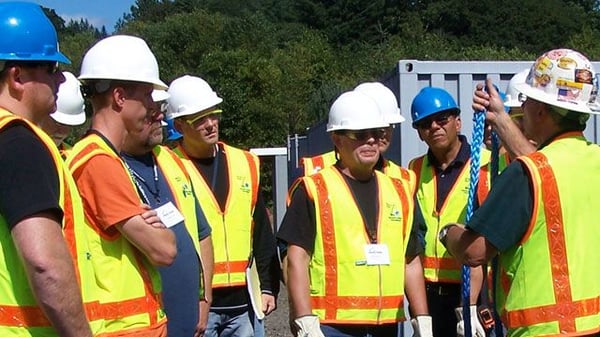 ITI
Tampa
2651 State Rd 60 W, Bartow, FL 33830
Florida Handling Systems (FHS), a Mazzella Company, and Industrial Training International (ITI), have reached an agreement to partner on a new crane, rigging, and load handling training center in Bartow, Florida. FHS and ITI share a commitment to workplace safety at every level, yet a natural synergy thrives with both organizations applying a solutions based approach at their respective corners of the load handling industry. The centrally located Bartow Training Center marks the second training collaboration between Mazzella and ITI, following the ITI Cleveland Training Center at Mazzella Headquarters.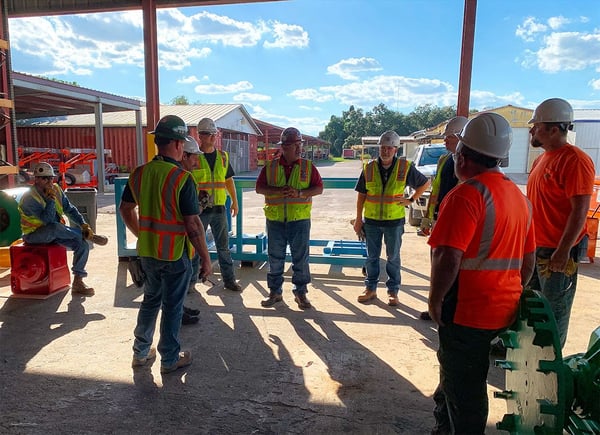 ITI
EDMONTON
1803 - 11th Street, Nisku, Alberta T9E 1A8
Conveniently located minutes from the Edmonton International Airport in Nisku, the Energy Safety Canada Campus is home to the ITI Edmonton Training Centre. ITI has outfitted this training centre with over $250,000 of state-of-the-art rigging and lifting equipment making it the premier training location for cranes, rigging, and lifting in Western Canada. ITI conducts training utilizing a multitude of rigging equipment, overhead lifting systems, over 25 live-loads, and a mobile crane at this location.