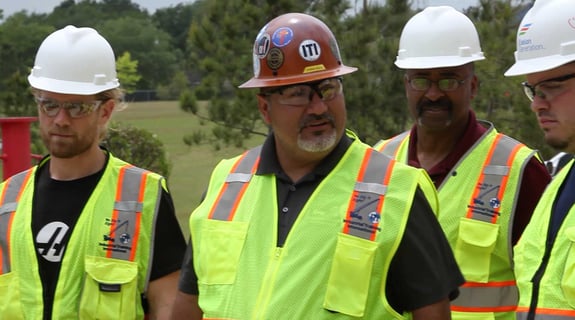 Virtual Instructor-led Training
Join live ITI Training Centers Courses from anywhere on planet earth (internet connection required)
OPEN ENROLLMENT
Virtual Instructor-Led Training, LIVE ONLINE!
ITI Virtual Instructor-led lets students attend our live
award winning, open enrollment courses
virtually. Using a web link students experience all the benefits of the in classroom participants. Virtual students, participate in discussions, exercises and Q&A, with the added benefit of being remote. ITI Virtual Instructor-led students also receive the same workbooks and class materials provided to in-person attendees
Every Virtual Instructor-led Class Includes:
Live, interactive training with an ITI Instructor
All classroom materials, including a workbook and reference material
Full technical support ensuring a seamless experience
Computer Requirements
You must have a stable internet connection.
Webcams are required to be on during classroom sessions.
Microphones are required to allow for student/instructor interaction.
Your computer must allow for Zoom Meetings to run.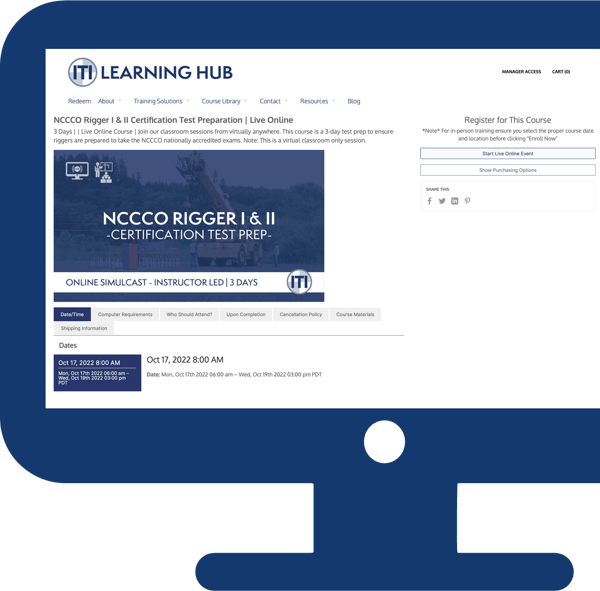 HOW VIRTUAL INSTRUCTOR-LED WORKS
We have a large schedule of ITI Live Training classes offering a virtual instructor-led option. Select the class that fits your schedule and go through the registration process.
ITI will send an email confirming your registration along with the web links to attend each virtual instructor-led session. We will also mail the class materials in advance of the class.
We recommend that a couple days before the class you test the link that was included in the email to confirm your system meets our minimum specifications.
Connect to the live class using the link provided in your registration email. Please make sure your camera and audio are on to fully experience ITI Live Training.