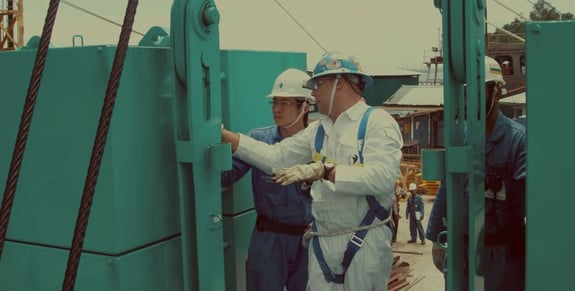 Performance Evaluations
An ITI Field Service
Performance Evaluation Services
Load handling performance evaluations may focus on rigging usage, inspection, and overall worker skill levels. These independent, third-party evaluations have the potential to reveal current status and recommended areas of improvement.
Crane & Rigging Operations
Equipment Inspection
Employee Skill & Competency Evaluations
If you or your organization is in need of systematic performance evaluations to uncover skill and experience gaps, complete the form on this page and we will contact you as soon as possible.
Additional ITI Field Services
TOUCH
Manual Development
Load handling and equipment manuals assist the client by developing and incorporating standard operating procedures for their worksite.
More about this Service
TOUCH
Accident Investigation
Crane, rigging, and wire rope failure analysis is provided for clients who experience accidents
More about this Service
TOUCH
Expert Witness
Services are provided for clients with claims concerning crane and rigging practices and suitability of equipment.
More about this Service