Construction Hazard ID
VR Training & Assessment
Construction hazards are plentiful, as are the training programs that address them like OSHA-10, online courses, and various internal safety courses. Practical, immersive assessment of these hazards has not been available until now.

The VR Construction Hazard ID Assessment is a major title in the ITI VR Industrial Skills Library which is delivered through VR Headsets any place your people are! The practical assessment can be administered by nearly anyone and covers 10 risk domains.

Pre-hire screening
Test a candidate's ability to identify hazards on the construction site BEFORE you deploy them in the field.

National Certification
Being Construction Hazard ID Certified helps to assure that your team is in the best position to avoid potential pitfalls. *Updates Coming Soon!

Job Site Orientation
Safely and effectively identify and strengthen gaps in your team's knowledge of construction site hazards.

Practice Best Practices
Learn best practices for staging equipment, people, and resources on the job site as well as good house keeping measures to create a safer work environment.
Developed with the participation of the NSC, Bechtel, DPR Construction, GLY Construction, Kiewit, Liberty Mutual Insurance, and United Rentals, the VR Construction Hazard ID experience challenges candidates to inspect a jobsite and identify several risk domains including hand tools, lock out/tag out, lifting and rigging, dropped objects, and more.
Construction Hazard ID Assessment
10 Risk Domains Assessed
1. Hand Tools




2. Lifting and Rigging




3. Electrical and Lockout/Tagout (LOTO)




4. Environmental Hazards




5. Confined Space and Hot Work

6. Mobile Equipment and Personnel Interface (MEPI) and Excavations




7. Dropped Object Prevention/Protection




8. Fall Prevention/Protection




9. Scaffolding




10. Industrial Hygiene*
*This may include items such as silica dust and noise.
"
When we originally created this VR experience with Bechtel and DPR's innovation teams, there was immediately interest in having successful candidates receive a portable certification. Once we decided to pursue it, we wanted to find a broadly accepted, market leader in construction safety to represent the certification. NSC was at the top of our list and after a quick introduction from one of our Program Advisors to the NSC team, we knew we had a great partnership in the making.
"
Construction Hazard ID
Development & Hardware
In a January 2020 survey conducted by ITI, with 184 respondents, 67% of all respondents said that their organization would likely rely on a three-five year construction safety certification based on a VR exam, and 75% of managers and owners saw a positive benefit from such a certification.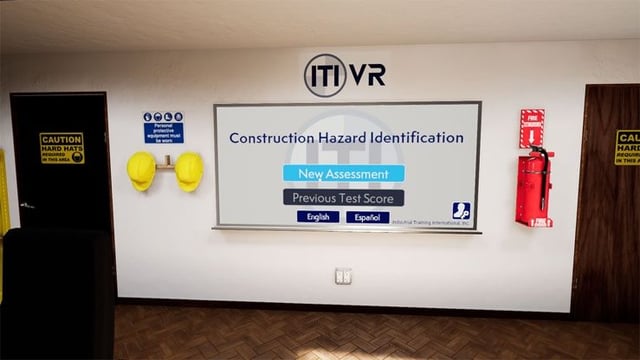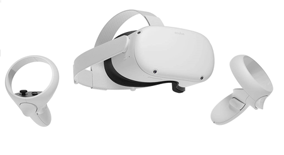 Construction Hazard ID is compatible with the following VR Headsets and Hand Controllers:
- HTC Vive Focus Plus & Vive Focus 3
- Oculus Quest 1 & Quest 2
- Oculus Rift & Rift-S
- Oculus Go
Construction Hazard ID
Use Cases
The 30-minute training module has the learner navigate various construction areas containing hazards, marking any hazards he/she identifies. Before the learner leaves an area, the application will review the hazards present in the area and see if any were missed or misidentified. The learner will be shown what should be identified, and what may have been misidentified as a hazard.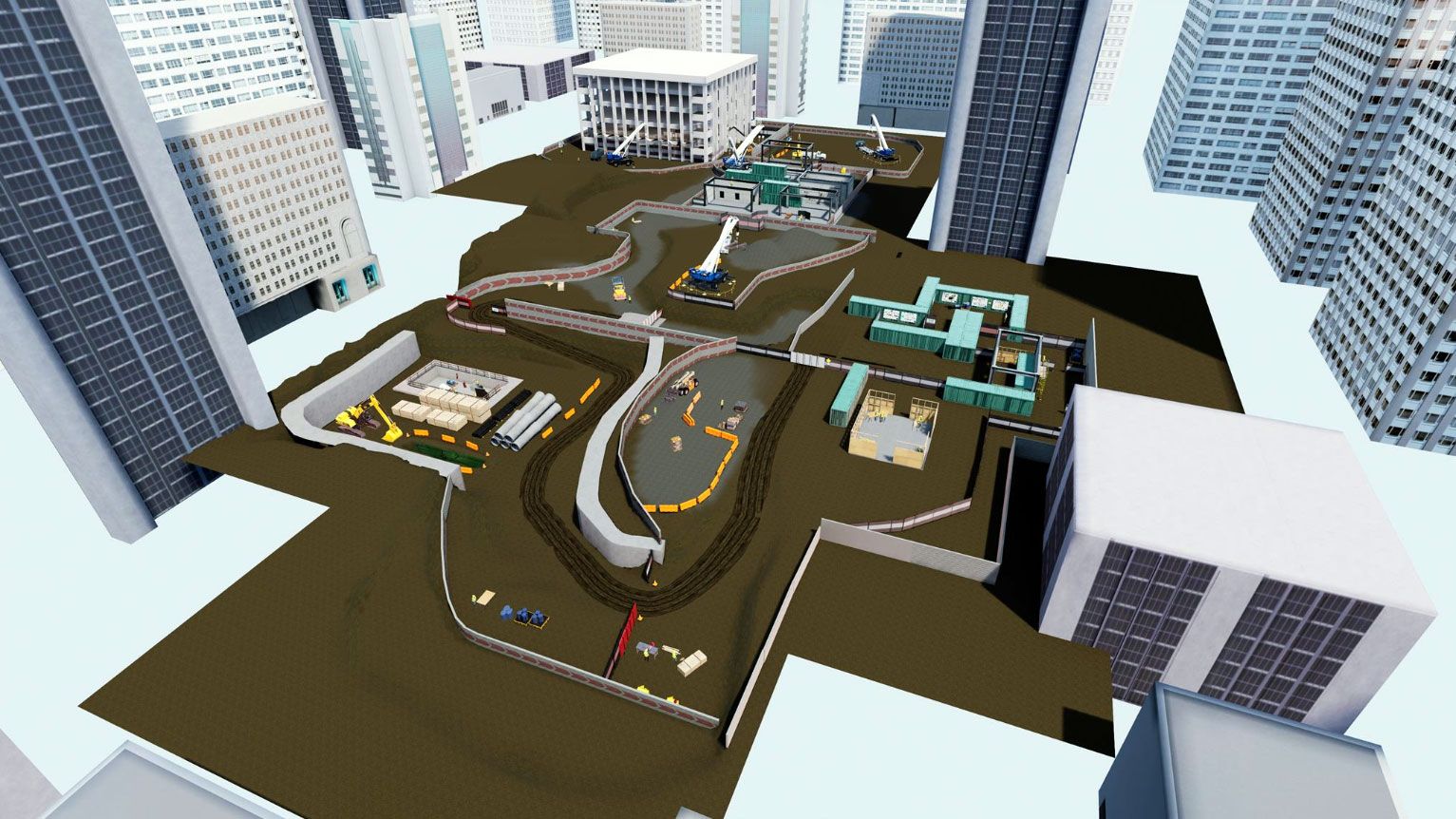 PREVIEW THE EXPERIENCE
Tour the job site now for free! The preview is browser based so all you need is an internet connection!