2016 Training Catalog Now Available
In our newest training schedule you will find a few things that are much different than before.
We Are ITI
Find out what makes ITI tick. Learn the oganizational values, and all of the services and benefits ITI can offer your company.
Fundamentals of Rigging Engineering
The World's ONLY Rigging Engineering Training Program. For personnel who plan and oversee lifting and load handling activities. Taught by the top engineers in the crane and rigging industries.
ITI Training Center Course Dates by Subject
Know exactly which courses you are looking for? Get all the 2016 dates on one page.
ITI Training Center Course Dates by Location
Woodland, Memphis, Edmonton, Anchorage, Cleveland, Houston, and Chicago.
And MORE!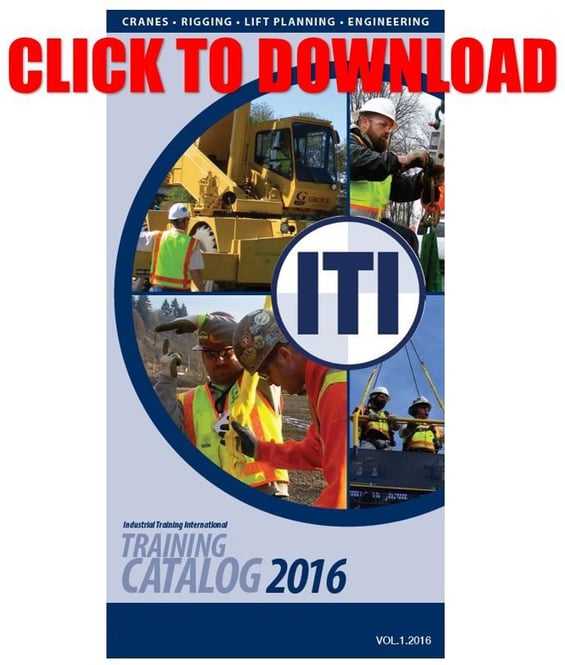 For questions about specific courses or course dates visit http://www.iti.com/calendar or call 800.727.6355 to speak with a Training Solutions Expert.