Bechtel Chief Rigging Engineer, Keith Anderson and President of JL Yates Services and former SVP of Engineering for Barnhart Crane and Rigging, Jim Yates join ITI Founder, Mike Parnell and ITI CEO, Zack Parnell on the latest LITES Podcast to talk lift planning and rigging engineering.
LITES stands for - Leaders in Industrial Technology, Education & Safety, and was founded to create a collaborative ecosystem across all industries to foster innovation and growth. The LITES Community is made up of innovation leaders representing the following verticals:
Manufacturing
Petrochemical
Power Generation
Government
Industrial Contractors
Technology Solutions Providers
Previous episodes of the LITES Podcast can be accessed here. The latest episode is available below, or through your favorite podcast application.
Mobile Crane Load Charts & Capacities Webinar | February 28
If you want to learn about mobile crane load charts and capacities from one of the best in the business, then clear your calendar on February 28! Jim Yates is back, this time as a special guest presenter on a live webinar session hosted by ITI President & CEO, Zack Parnell. Here are the details:
Date:

Friday, February 28
Time:

11:00 AM PST/1:00 PM EST
Host:

Zack Parnell, ITI, President/CEO
Guest:

Jim Yates, PE, President, J.L. Yates Services and Former SVP of Engineering & Technical Services, Barnhart Crane & Rigging
Registration is FREE, forever!
About our Guest Presenter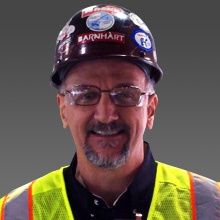 Jim Yates, P.E.
Jim is the currently the President of J L Yates Services, LLC. His company offers consultation as an Expert Witness, Risk Manager or Trainer. He is a graduate of the Naval Academy and served on Submarines for 7 years.
Jim earned a Masters Degree in mechanical engineering from the University of Connecticut and is a registered Professional Engineer in Alabama. Jim has over 35 years of management and engineering experience in construction and heavy rigging/transport. Jim serves on one ASME committee and two subcommittees dealing with crane and rigging standards.