NCCCO 2015 Spring Meeting a Success, Sponsored by ITI's Fundamentals of Rigging Engineering
60+ delegates NCCCO commissioner's meeting in Fort Worth
The 38th Biannual NCCCO Commissioner's meeting was held at the American Airlines Center in Fort Worth, Texas from March 30-April 2, 2015. Sponsored by ITI's Fundamentals of Rigging Engineering Program (riggingengineering.com), the meeting was attended by NCCCO Commissioners, committee members, guests and featured news of the latest NCCCO certification program developments, federal OSHA crane operator certification delays, and committee business.
The spring 2015 meeting included meetings of the following NCCCO Committees:
Overhead Crane Management Committee
Tower Crane Management Committee
Signalperson Management Committee
Written Exam Management Committee (Mobile Cranes)
Practical Exam Management Committee (Mobile Cranes)
Recognition Programs Committee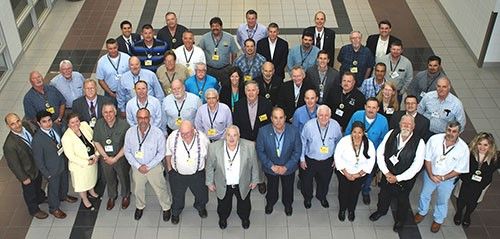 Fundamentals of Rigging Engineering is the world's only rigging engineering training program. Program instructors include 20+ of the top minds in the crane, rigging, load handling, and heavy transport industries. To learn more about the program visit http://riggingengineering.com, you can also take the program for a test drive by clicking on the button below.
ITI (iti.com) is in the planning stages to host the fall 2016 NCCCO Commissioner's Meeting at its Woodland, Washington Training Center and offices. Look for updates at http://iti.com/news and http://nccco.org.