Application of ASME P30.1 Standard for Load Handling Activities
A half-day interactive workshop led by
Mike Parnell, Chair P30 Standard Committee
May 22, 2014 | 8:00 - 11:30am | 3.5 PDHs
Sheraton Baltimore City Center Hotel, Baltimore, MD
To be held in conjunction with the ASME B30 Committee Meeting, this interactive workshop will be presented over a half-day session on May 22, 2014, and will provide a broad understanding of the application of the new P30.1 Standard for Load Handling Activities.

ASME has been defining crane safety since 1916 with its series of B30 Standards. As load handling activities grow in complexity there has been an increased need to establish a set of recognized planning guidelines. Now, for the first time in print, ASME's P30.1-2014 Standard provides guidance on general planning considerations and practices for load handling operations occurring in all industries, so that users could apply this Standard as a template and adapt it to the needs of their specific industry or situation.
The workshop will review in detail the newly released standard with emphasis on Lift Considerations and Categorization, Roles and Responsibilities and Planning for Standard and Critical Lifts. Practical examples including a Lift Planning exercise requiring active group participation will be used to demonstrate the application of the new P30.1 Standard to assist in the development of Standard and Critical Lift Plans.
Attendance at this workshop will ensure:
A detailed understanding of the Lifting Considerations decision tree
Essential knowledge of lift categorization; Standard vs. Critical and of personnel assignment based on qualification and competency
Clear comprehension of the 10 primary elements that should be addressed during lift plan development
A better awareness of lift planning by completing a sample lift data sheet, a safety checklist, a simple crane placement drawing, a rigging diagram and a sequence of load handling list as relates to personnel and crane/load movement
Who Should Attend
This workshop is intended for those who have direct or indirect responsibilities in the areas of crane operating, crane task supervision, job planning, construction site supervision, rigging,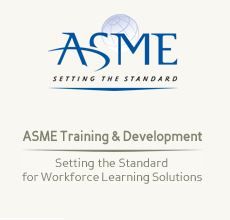 equipment installation using LHE's, safety supervision, heavy manufacturing and component handling and rigging engineering.
Prior knowledge of mobile crane operations and rigging methods are essential. Understanding general work practices, use of qualified personnel and routine job planning are a prerequisite for this course.
For more information, visit: http://go.asme.org/P30.1Workshop.
For registration assistance:
Phone: 1.800.843.2763
Email: customercare@asme.org