FOR IMMEDIATE RELEASE
Contact: Karolyn Knott , ITI Bookstore Manager
Telephone: 1-888-567-8472
Email: bookstore@iti.com
A reference guide and engineering base for the safe execution of all heavy transports
Marco J. van Daal, owner and founder of The Works International, proudly offers an updated 2nd edition of his best-selling heavy transport guidebook. A reference guide and engineering base for all heavy transports executed by hydraulic platform transporters, The Art of Heavy Transport offers information, guidance, best practices and engineering principles backed by color images and case studies from actual executed transports.
The Art of Heavy Transport is a must-read for heavy transport engineers, field personnel, site or operations mangers, rigging engineers, cargo owners, consultants or anyone else involved in a heavy move. Every section within the book's 11 chapters addresses a single topic in a sequential, logical order that strategically builds foundational knowledge of all phases of a heavy transport. Highlighted topics include: Hydraulic stability calculations, structural stability calculations, axle groups and suspension, dunnage and lashing, external forces, curve impact, center of gravity and much more.
Since its initial release in 2010, The Art of Heavy Transport has been sold in over 50 countries and has further established Mr. van Daal as an international thought leader in the heavy transport industry. This status is reinforced by the continuous demand for Mr. van Daal's Seminar Series, both open enrollment public events around the world and in-house sessions on site at various companies' request. Additionally, Mr. van Daal is set to be featured as a speaker at a number of ITI Workshop events in 2014. ITI Workshops are single-track, interactive learning events that bring ITI course content and guest subject matter experts to a specific region, tailored to a specific industry.
Mr. van Daal started his heavy lift and transport career in 1993 with Mammoet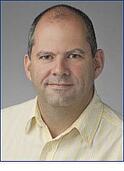 Transport BV in the Netherlands. He later went to spend time with Italian heavy transport organization Fagioli PSC. Over his 20+ years in the industry, Mr. van Daal has executed heavy transport and lift projects in over 50 countries and on every continent. Mr. van Daal created The Works International with two main objectives in mind. First, to offer heavy transport and lift training that covers every aspect associated with the execution of any heavy lift project; and second, to share and spread knowledge to heavy transport and lift service providers, clients, insurance companies, manufacturers, site supervisors and operational personnel.
The Art of Heavy Transport is available through the ITI Bookstore.