The Crosby Group, a global leader in lifting, rigging, and load securement hardware, has partnered with the ITI Learning Hub to bring you and your team exclusive access to Crosby 3D Product Models and Specifications for shackles, master links, hooks, alloy chains and more. In addition to Crosby product models, the Learning Hub also hosts videos from The Crosby Group's popular podcast series Ask the Expert.
When the ITI Learning Hub was launched in Fall of 2020, one of our primary goals was to provide our industry-mates with the single largest library of crane, rigging, and load handling content available on the web. With an ever-expanding library, the ITI Learning Hub now hosts over 2,000 hours of content, available to you and your team online and on-demand.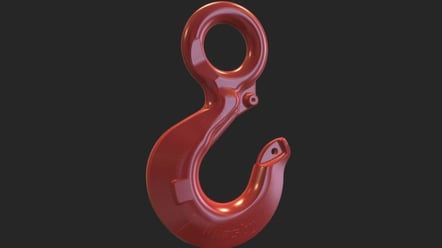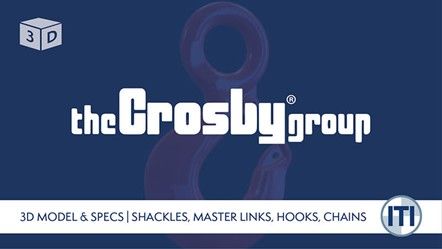 Is your company interested in collaborating with ITI to become a Learning Content Sponsor? Grow with us as we continue to expand the world's most robust crane, rigging, and industrial safety content library. Contact us today to learn how we can collaborate and excel together. Visit iti.com/collaborate
About The Crosby Group
The Crosby Group is a global leader in the innovation, manufacturing and distribution of products and services used to make lifting and load securement safer and more efficient, with premier brands such as Crosby, Gunnebo Industries, Crosby Straightpoint, Crosby BlokCam, Acco, McKissick, Crosby Feubo, Crosby Airpes, Trawlex, Lebus, and CrosbyIP.
With global engineering, manufacturing, distribution and operations, the company provides a broad range of products and solutions for the most demanding applications with uncompromising quality that exceed industry standards. For more information visit thecrosbygroup.com
About The ITI Learning Hub
The ITI Learning Hub includes the world's largest collection of crane, rigging, load handling, and industrial safety training resources ever assembled. With an expansive library of manufacturer resources, the ITI Learning Hub enables companies to create bespoke learning paths for their workforce via a custom branded interface, where training managers can track and store employee credentials with ease, distribute content as needed, and ensure continuous improvement for all team members. For more information about the ITI Learning Hub, visit learn.iti.com
About ITI
Industrial Training International (ITI) is a global leader in the design and delivery of learning solutions for organizations conducting crane, rigging, and load handling activities. Founded in 1986, the company originally specialized in instructor-led training, field services, and consulting. ITI has since grown to also produce live online, and on-demand courses delivered via the ITI Learning Hub and has been recognized with numerous industry association awards for its groundbreaking virtual reality crane and equipment simulations solution. For more information about ITI, visit iti.com