Last week, ITI was honored to have been named one of the top three candidates for the first annual Liberty Mutual Safety Innovation Award in Construction, created in partnership with the Center for Construction Research & Training. Our Construction Hazard ID VR application was evaluated alongside several other strong contenders, with top marks ultimately going to Little Giant Ladders. This award recognizes innovative evidence-based technologies, work practices, and programs designed to reduce or eliminate construction hazards that lead to injuries and pain in the construction industry.
Liberty Mutual shared that the Award was established to: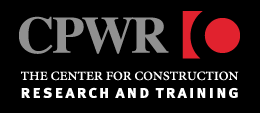 Encourage the development of innovative hazard reduction interventions
Educate the construction community about current safety and health hazards of national concern and promote wide-spread use of interventions to address them.
ITI would like to thank Liberty Mutual and CPWR for bringing safety and innovation to the forefront. ITI is excited about the impact that Construction Hazard ID will have on the industry – saving contractors time and money, while making learning fun through our immersive VR experience.
Be sure to check back on this post for photo updates (rumor has it there is a trophy heading to the ITI Woodland office!). In the meantime, if you're interested in learning more about ITI's Construction Hazard ID VR solution and how it can help to educate your workforce, let us know here.