Training is a crucial part of any industrial company.
Employees need to be equipped with the right skills and knowledge to perform their tasks safely and efficiently. In order to achieve this, often companies utilize a Learning Management System (LMS) to deliver training for their workforce.
However, not all platforms are created equal, and it's important to consider organizational questions to ensure that which LMS solution is the right solution for your company's training needs.
We've outlined some of the most important topics to internalize when you are evaluating an LMS for your company:


1. Does the LMS solution meet your company's compliance requirements?
Many companies within the heavy lift and material handling industry operate in highly regulated environments where compliance is critical. It's essential to ensure your new LMS meets the company's compliance requirements, like OSHA regulations, ISO standards, and NCCCO certifications. If you're looking at online training to meet compliance standards, understand the course libraries required to meet your needs.


2. Does the LMS address the training courses and topics your company requires?
Other than compliance, each LMS offers a variety of training courses to serve goals like onboarding, safety, human resources, upskilling, and cross-training. Make sure to understand your workforce goals and align to the courses that are relevant to your industry and your facility. If the course library doesn't have these courses, you may need an LMS that helps you create custom courses or look for another LMS library that offers the required training. Ask your training specialist about your growth goals.
3.
Is the LMS user-friendly so that your workforce actually
performs
the training?
The learning platform should be easy to use and intuitive, both for the employees who will be training and for the administrators who will be managing each learning path. It should have a simple interface that makes it easy to access training materials, track progress, and generate critical reports. It should also not be an IT burden on your company to address trainee questions or growth opportunities.



4.
Can the LMS integrate with your company's existing systems?
Integrating a new LMS with your company's existing systems, like HR software or your performance management system, can help streamline the training process and make progress more efficient and transparent. This helps justify training efforts and progress toward the investment. ITI can help you integrate into your existing LMS or guide the integration process of ITI's Learning Hub.
5.
Does the LMS offer robust reporting and analytics to measure performance and return?
Detailed reports and analytics give you insight into your employees' progress and performance. Analytical information is essential for identifying areas where employees need additional training or are due for mandated safety learning. Reporting tracks the effectiveness of your training program over time and also helps justify your investment.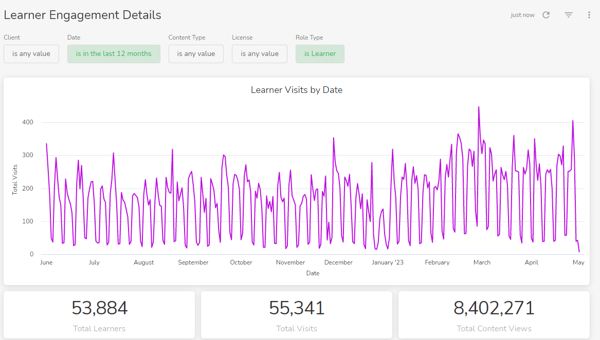 6.
Does the LMS provide support and training to make the most of all it has to offer?
Your LMS provider should offer robust customer support and training to help you get the most out of the system. ITI helps LMS customers onboard over a 6-week period, making sure you have the tools to administer and start training effectively. Look for a vendor that provides extensive documentation, online training courses, and a responsive customer support team that will help you grow your program and troubleshoot any issues that could arise.
Choosing the right LMS for your industrial company is a critical decision that can have a significant impact on your employees' safety, performance, and overall success. By asking the right questions and carefully evaluating your options, you can decide on an LMS that meets your company's needs and helps your employees reach their full potential.


We're here to help. Contact an online learning specialist at ITI with any questions about training with an online learning management system.
Contact an ITI Online Learning Specialist today and let's get started!