January 30, 2023 (Winston-Salem, N.C.)
The Steel Erectors Association of America (SEAA) announces the launch of its new Learning Management System, SteelPros Training Portal, exclusively for members. Developed in partnership with Industrial Training International (ITI) and built on ITI's Learning Hub platform, SEAA members now have easy access to custom content for ironworkers and other related training materials.
Each of three Learning Paths—Ironworker Level 1, 2, and 3—contain multiple videos, which align with specific learning modules in the SEAA/NCCER Ironworker Custom Curriculum. "SEAA has invested more than $120,000 to bring these professionally produced videos to our members," said Pete Gum, Executive Director. Approximately 40 of 80 videos are available with the balance expected to be added to the Training Portal by Q2.
The SEAA/NCCER Ironworker Custom Curriculum, which meets U.S. DOL apprenticeship standards, provides members with a tool for delivering nationally recognized ironworker credentials to their employees. "SEAA's SteelPros Training Portal enhances the delivery of that training and opens access to additional training resources to all members, whether they are set up as an official SEAA/NCCER training unit or not," said Gum.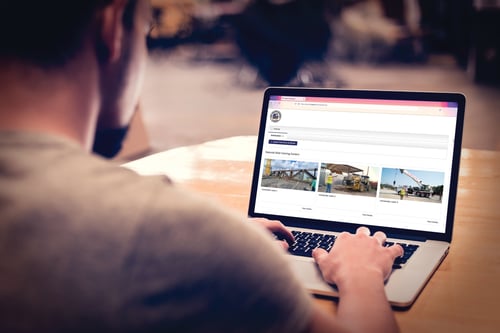 Every SEAA member will receive one free account and one license to access this member benefit. Additional licenses can be purchased for $35 each per year. "This is a vital resource for your safety directors or training managers—a member benefit valued at more than $10,000 per member," said Jack Nix, Membership Committee Chairman.
SEAA members will receive a 25% discount on ITI's custom content for Field Leadership, Mobile Crane Maintenance and Operations, Rigging, and Site Hazard Recognition. Hundreds more third-party training content from organizations such as Crosby, Liebherr, Manitowoc, and Verton is free to access.
In a separate agreement with The Crosby Group, SEAA members can purchase Crosby's "User's Guide for Lifting," at 20% off the regular price. This training resource covers rigging fundamentals through a series of self-paced lessons that explain the Crosby User's Guide for Lifting pocket rigging card. Each topic includes a video and a corresponding quiz.
"More than just a library of training materials, SEAA's, SteelPros Training Portal Learning Management System provides administrative features to track progress of learners, manage certifications, and create custom reports for individuals or groups inside your organization," said Nix.
"ITI is excited to partner with SEAA by bringing its members new digital learning content. Most companies today find it challenging to recruit, on-board, train and deploy people efficiently. SEAA and ITI will help solve that problem," said Zack Parnell, CEO and President of ITI.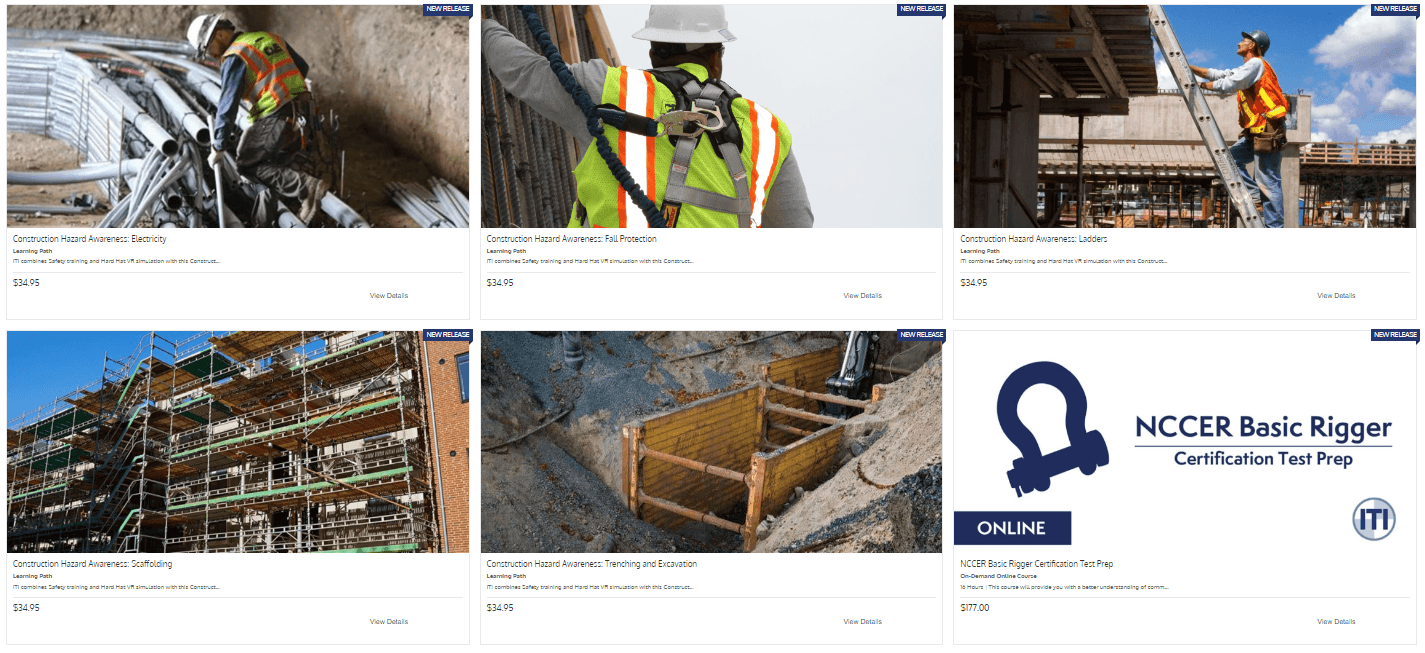 Discover how ITI can partner with your company to help you take learning to the next level with a custom branded learning portal like SEAA's. Visit learn.iti.com to view the full Learning Hub catalog or better yet - contact us today to see how together we can achieve more for your team!
About Steel Erectors Association of America
Founded in 1972, SEAA is the only national trade association representing the interests of steel erectors, fabricators, contractors, and related service providers. The association promotes safety, education and training programs for steel erector trades, including its Ironworker Craft Training curriculum. The association works in partnership with other steel construction, design, and steel product organizations to protect the interests of those who construct steel structures. Learn more at: seaa.net
About ITI
Industrial Training International (ITI) is a global leader in the design and delivery of learning solutions for organizations conducting crane, rigging, and load handling activities. Founded in 1986, the company originally specialized in instructor-led training, field services, and consulting. ITI has since grown to also produce live online, and on-demand courses delivered via the ITI Learning Hub and has been recognized with numerous industry association awards for its groundbreaking virtual reality crane and equipment simulations solution. For more information, visit: iti.com