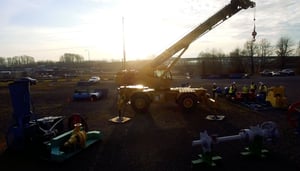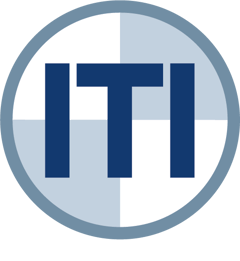 Training Solutions with ITI
We partner with organizations to assess, transform, and continuously improve their hoisting and material handling activities through our structured methodology, expertise and learning solutions.
Industrial Training International
YOUR TRAINING
SOLUTION

At ITI we exist to serve and learn every day. That simple message drives ALL of our industrial training solutions. We strive to have a solution for any and all of your training needs; whether it be attending a course at one of our state-of-the-art training centers or implementing ITI Simulations such as our VR crane simulator to help raise a new generation of crane operators, we want to find the solution that fits best for you.
Instructor Led Training - Open Enrollment
UPCOMING
TRAINING CENTER COURSES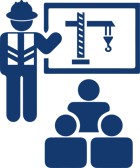 Renowned by many to be the premier crane and rigging training destinations in the world, ITI Training Centers offer students the opportunity for hands-on learning in real world situations.
MEET OUR AMAZING TEAM
This is one of the eye catching layout variants of our team module. Portrait your team members with their name, job position, photo and optionally group them by department.
ITI NEWSROOM
UPDATES!
TECHNICAL & PRODUCT INFORMATION

The industry news you need; collected in one place to keep you in the know...
35 YEARS

OF SERVICE
ITI was founded by people whose driving passion is to help others and be good stewards of their gifts. Our co-founder became an Eagle Scout at the age of 14 - a rigorous feat that 18-year-old candidates struggle to attain. The tenacity to achieve, work hard, and the desire to help others has formed a company that has continuously exhausted all efforts to lead the world in training skills and providing quality service in order to save the lives and improve the industrial activities of the employers we serve.
______________________________________________________________________
We aim to serve organizations like yours that conduct crane, rigging, heavy lift and load handling activities to ensure Safe, Efficient Hoisting and Material Handling Operations