Sparrows Group and ITI Announce a Strategic Partnership to Expand Crane and Rigging Training Solutions
ITI set to deliver first course in October 2017
Sparrows Group and Industrial Training International (ITI), the respective offshore and onshore crane and rigging training leaders, will collaborate to form a powerhouse of associated industry training solutions for clients.
Customers with operations in the Gulf of Mexico will gain additional benefits as both parties have agreed to partner at Sparrows' training center in Houma, Louisiana. The facility located at 298 Thompson Road, is a key offshore hub and is less than sixty miles from New Orleans, eighty-five miles south of Baton Rouge and one hundred miles from Lafayette to the west.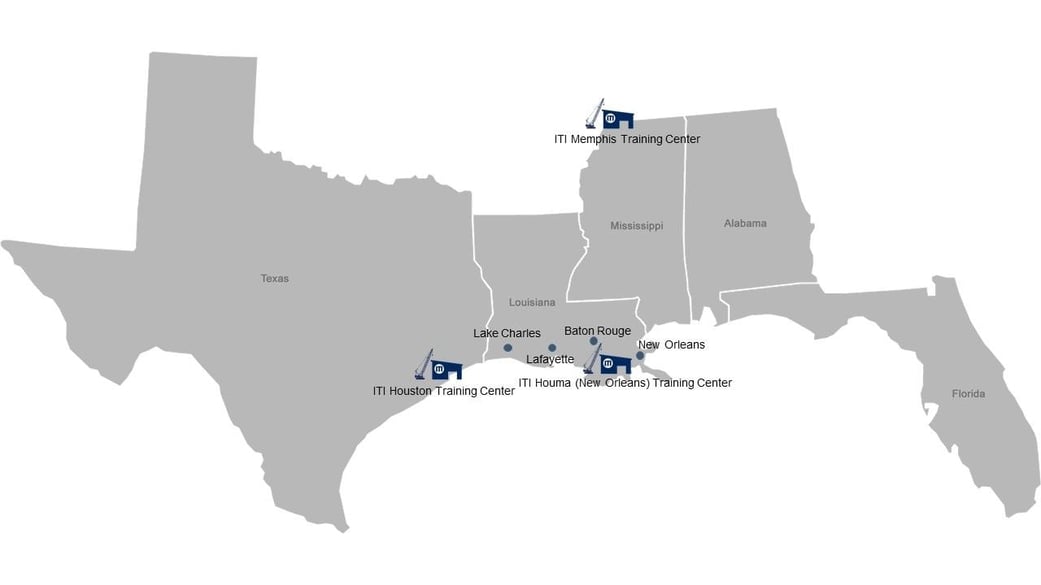 The New Orleans Training Center will be the eighth North American training center for ITI, along with locations in:
"The partnership with Sparrows is huge for ITI customers in Louisiana, the Gulf and those involved with offshore operations around the globe. We are excited to work with Sparrows, whose offshore prowess speaks for itself, and our collaboration has already made an impact for key customers by coming together on a few projects involving training, field services and ITI VR simulators," said Justin Meade, Training Centers Manager, ITI.
Having worked in the offshore industry since 1975, Sparrows Group has unrivaled experience in offshore lifting operations, competence assessment, and training. Their goal is to help build a strong safety culture in the workforce, reducing the frequency and severity of incidents which could cause harm to people or property. Training programs are accredited to ISO:9001, OPITO and NFPC in the UK, and API RP2D in the United States.
The strategic fit between the two training leaders will benefit the entire industry according to Sparrows Training Manager, Sheila Deroche, "Sparrows is excited about working with ITI. Similar visions and values make the collaboration a great fit. The 'One stop shop' approach for offshore and onshore lifting and hoisting training will benefit both Sparrows and ITI customers. Our goal is to help create a competent and safe work force."
Susan Fraser, Global Head of Training & Competence adds, "Our partnership with ITI is a great opportunity for both companies to increase training foothold in the United States. Successful collaboration will, I'm sure, lead to further opportunities for us to work together on global projects."
Starting in October 2017, ITI will host select courses at the New Orleans Training Center including:
In addition to Sparrows' courses:
For a full listing of course dates at all ITI Training Center locations, visit www.iti.com/calendar.
About ITI
Founded in 1986, ITI is a privately held company headquartered in Woodland, WA. The company specializes in crane, rigging, lift planning, rigging engineering, and Virtual Reality (VR) Simulation training and technical services through multiple facets of delivery. ITI currently serves thousands of customers across the globe. For more information about ITI, visit www.iti.com.
About Sparrows
The Sparrows Group is a global provider of specialist equipment and integrated engineering services to the energy and industrial industries. The firm supports customers by delivering a broad range of expert solutions that optimize efficiency and ensure the performance, reliability and safety of critical equipment and people. For more information about Sparrows, visit www.sparrowsgroup.com.