Woodland, WA. June, 22 2022 – We are excited to share that we're taking our partnership with Super Slings Inc. to the next level, as they have enlisted the ITI Learning Hub to support their training and professional development needs! In addition to choosing to move forward with their very own, custom branded learning environment, Super Slings will soon begin delivering Instructor-Led Training to their customers using the ITI Training Curriculum. Courses to be made available will include Basic Rigging & Inspection, Overhead Crane Operator, and Signalperson.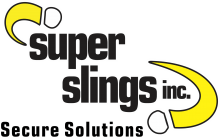 "We look forward to deepening our partnership with Super Slings to provide their customer base with course content and a customized learning solution to help them forge ahead in their career journeys." – Grant Winters, ITI Director of Business Development - VR & Online
The ITI Learning Hub will maintain all learner transcripts and documentation of training as well as provide Super Slings the ability to create their own learning paths for their team and author custom content. With the help of ITI, Super Slings will have a customer facing portal – Super Slings Academy – where their clients can purchase online courses from ITI, as well as access the single largest online library of crane and rigging content from partners including Crosby, Liebherr, and SC&RA.
About Super Slings
Founded in March of 2000 Super Slings has become an experienced supplier and manufacturer of rigging and safety products to the oil and gas, drilling, mining, transportation, and construction industries. Our company is 100% locally owned and operated and Super Slings has established itself as a reliable source for quality, safety, and exceptional service. We have a fully equipped facility, including a full line of rigging manufacturing equipment as well as a Roberts test bed, to produce everything you need to keep your job site safe. For more information about Super Slings Inc. visit: superslings.ca
About ITI
Industrial Training International (ITI) is a global leader in the design and delivery of learning solutions for organizations conducting crane, rigging, and load handling activities. Founded in 1986, the company originally specialized in instructor-led training, field services, and consulting. ITI has since grown to also produce live online, and on-demand courses delivered via the ITI Learning Hub and has been recognized with numerous industry association awards for its groundbreaking virtual reality crane and equipment simulations solution. For more information about ITI, visit www.iti.com.