In January 2018, the Puget Sound Naval Shipyard selected ITI VR Crane Simulations to support their crane operator training and assessment programs. After an expansive bidding process open to many other providers, ITI was awarded the Hardware Simulators – Crane Operator Training Aids and Devices contract. This contract has drawn the interest of multiple US Navy locations around the world. The newest location to be added to the growing list of ITI VR subscribers is Portsmouth Naval Shipyard - Naval Sea Systems Command. This location will be provided with 2 VR simulators – 1 desktop and 1 motion-based simulator, and ITI VR's industry-leading Unlimited Crane Library Subscription which allows the US Navy to benefit from additional crane models, new scenarios and updates as they are released, at no additional cost.
The US Navy has been a customer of ITI's training solutions since the late 1980s. ITI has provided naval personnel with training in a variety of load handling subjects including Rigging Applications, Mobile, Pedestal and Bridge Crane Operations, Rigging Gear Inspection, and Accident Investigation. Navy personnel from around the world including California, Virginia, Hawaii, and Japan have attended open enrollment courses at ITI Training Centers in Washington, Ohio, and Texas. The long-standing training relationship prompted the US Navy to add the most cutting-edge technology available in crane operator training and assessment from ITI.
New and exciting developments continue to be the norm with ITI VR. The Overhead Crane simulator was released November 2018 and the Tower Crane simulator addition is projected to be released in Q1 2019. These new crane types will join rough terrain, lattice boom crawler, boom truck, and carry deck. Additionally, ITI VR Simulations distributes VR Simulators for Aerial Work Platform, with forklift, and other various heavy equipment on the way.
Take a look at the new ITI VR Overhead Crane Simulator:
To learn more about what ITI VR has to offer and to see how your company can benefit from investing in ITI VR, CLICK HERE
About US Navy - Naval Sea Systems Command
The Naval Sea Systems Command is comprised of command staff, headquarters directorates, affiliated Program Executive Offices (PEOs) and numerous field activities. Together, they engineer, build, buy and maintain ships, submarines and combat systems that meet the Fleet's current and future operational requirements. Learn more at www.navsea.navy.mil
About ITI VR Simulations
After evaluating contemporary crane training simulator options, in 2016, Industrial Training International determined that improvements were necessary, and ITI VR Simulations was born. The ITI VR Crane Simulation Library offers the most realistic and immersive crane training and assessment experience on the planet. Learn more at www.iti.com/vr.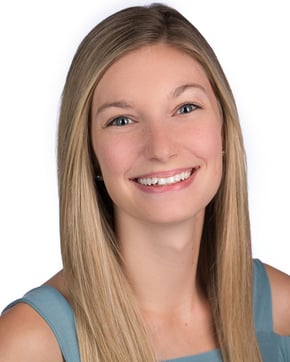 Amanda Henry
Amanda began her career at ITI in January 2018. She has a bachelor's degree from Washington State University in Social Sciences with a primary focus in communications and a secondary focus in Psychology. As Marketing Specialist, Amanda's responsibilities include content creation, ad campaign management, and monitoring and reporting on customer satisfaction.