Teaching people to operate cranes is a time-consuming and challenging process. For starters, it's dangerous. An inexperienced operator can literally kill people, including themselves, if they lose control of a load or extend the equipment beyond its operational capacity. It's also expensive, as you're not only paying for both instructor and trainee time in the seat, but taking a crane out of operation to do so can hit the bottom line, burn fuel, and cause wear and tear on the equipment. To top things off, even with the most experienced instructors and cranes available to work with, it's just not practical to recreate every possible scenario in an efficient and affordable manner.
For these reasons and more, simulators have been used for years by unions and large companies to extend the scope of training programs, standardize assessments and to provide operators with a way to safely practice their skills. But traditional simulators come with some major drawbacks as well – most notably, high cost, low portability, and zero natural depth perception, due to the limitation of two dimensional screens.
VR solves all three of these problems. The hardware is readily available at consumer-friendly prices, it's so portable it can be checked onto an airplane as standard luggage, and as for depth perception, VR takes an exponential step further than three dimensions, literally putting the user INSIDE of the crane they're training with. They can look up, down and all around, fully immersed in the training environment.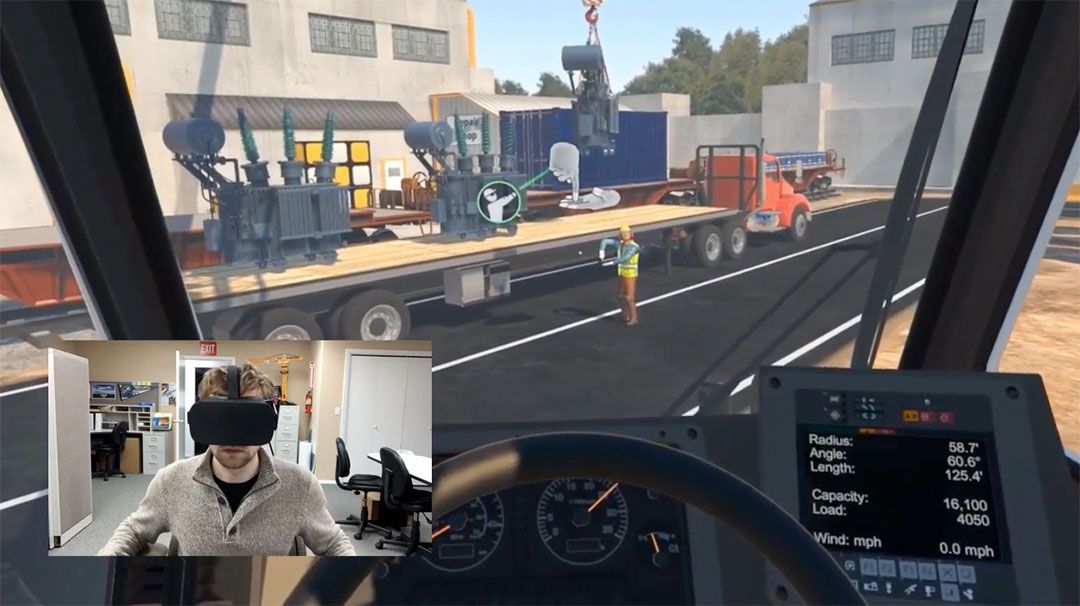 The result is a generation of training systems so accessible, and yet so powerful, they are revolutionizing training and assessment programs for companies of ALL sizes, and at a cost of just a few hundred dollars per user. This is game-changing stuff.
Our goal at ITI is not just to make the best training tools on the market, but to provide the best training, period. For over 30 years and in 75+ countries, we've provided hands-on, instructor-led services for crane and rigging professionals at all levels of the professional spectrum. We believe the recent advancements in virtual training technologies are so profound, they will change the way training services are delivered for all companies, large and small, and invite you to see for yourself what makes VR training so different, and so much better, than anything that has come before it.
Click above to contact a training solutions advisor today.