---
ITI conducts a variety of crane training courses, including overhead crane inspector training, mobile crane inspector training and NCCCO mobile crane operator practice courses, articulating boom crane certification courses, tower crane operator courses and much more. Our catalog of courses support end-users from operators to inspectors, and even assembly/disassembly directors. Courses are specific to multiple crane types and can be delivered at your location, ITI Training Centers, and online and on-demand through the ITI Learning Hub. Enjoy real, hands-on virtual learning opportunities thanks to our new state-of-the-art VR crane simulator training courses.
Facilitated Instructor-Led Training Courses
Our Instructor-led training courses are guided by professional subject matter experts that boast more than 200 years of combined field experience. Instructor-led courses are offered at each of our national training centers, but we also accommodate instructor-led training at your location, and even provide access virtually including NCCCO Crane Operator Certification Prep.
Register for instructor-led training courses at one of our local training centers below, or view the complete schedule for all locations.
---
NCCCO Mobile Crane Operator Prep
3 Days | ITI offers a Mobile Crane Operator Course with NCCCO Nationally Accredited Certification testing. The course includes a 3-day test prep to ensure mobile crane operators are prepared to take the NCCCO nationally accredited exams.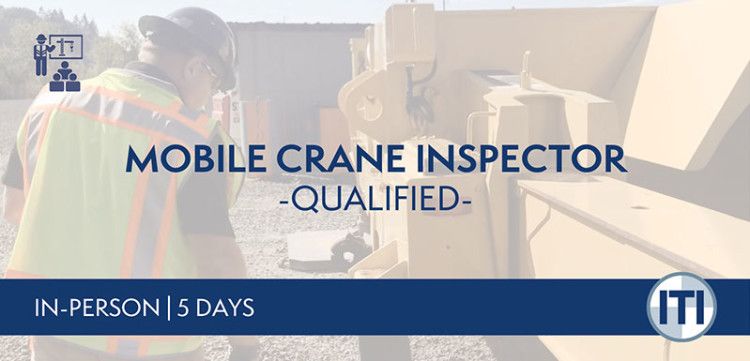 ---
Mobile Crane Inspector - Qualified
4 or 5 Days | Mobile Crane Inspector focuses on spotting the problems and identifying the damage that can be discovered through external evaluation. It addresses MESH (mechanical, electrical, structural and hydraulic) components.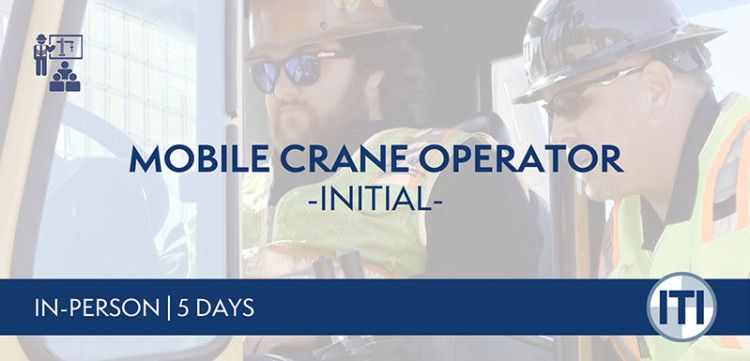 ---
Mobile Crane Operator - Initial
5 Days | This course is designed for those who have little or no experience with mobile crane operation. The course helps establish good operating practices for the participant while gaining seat-time and real-life operating experience. Participants will conduct pre-operational inspections of hydraulic cranes.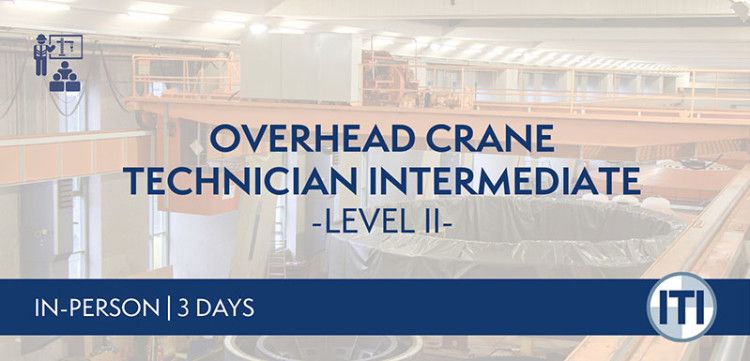 ---
Overhead Crane Technician Intermediate - Level II
3 Days | The Overhead Crane Technician Level II Course is truly one of a kind. This extensive course covers the major aspects of cranes, electronics, motors, variable frequency drives, encoders, brakes, and connections and circuit diagnostics.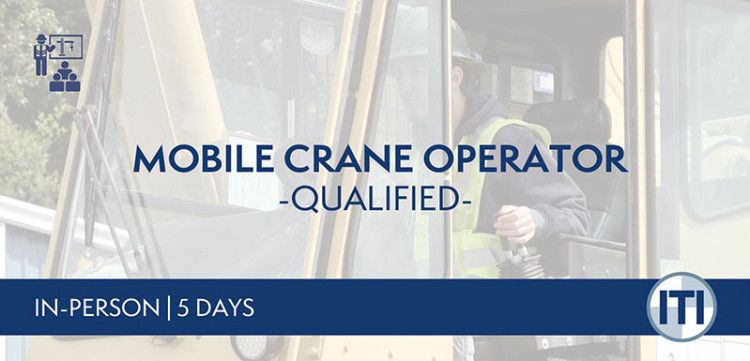 ---
Mobile Crane Operator Skills Building
5 Days | The ITI Mobile Crane Operator Course is designed to increase the crane operator's knowledge, skill and proficiency level through classroom and hands-on training. Students can achieve qualified operator status by successfully completing written and hands-on assessments.
View all of ITI Crane Training Courses
Instructor-Led, Online, Simulations, Field Resources, and more all cranes, all the time...
VIEW ALL CRANE TRAINING TITLES