"Spring is nature's way of saying, 'Let's party.'" -Robin Williams
In the interest of being helpful (we try to do that whenever possible), here is a nice collection of what Team ITI has been up to during the early part of 2019. Each subsection is complete with links or other next steps if you want to learn more.
Enjoy!
1. ITI VR Update
ITI VR, the most robust crane training simulation library in the world, released its latest update in April 2019. Update 1.5.431 (great name, right?!), includes the following:
Tower Crane joins the library!

Liebherr 550 EC-H
144 Training Scenarios
New Hardware - Dual Axis Tower Crane "T" Pods! →

→

→

→

Cab Down Rough Terrain Crane joins the library!

Broderson RT400
144 Training Scenarios
Hardware Compatibility - Twin Single Axis Pods x2

Updated User Manuals! Available in:

English
Spanish
German
French

Updated and Improved Master Scenario List!

Local admins and training managers will be able to use this update to assist in building custom training programs to fit your operator's needs.

Wireless Belly Box Hardware!
2. ITI UK is Born
ITI UK is focused on serving customers in the United Kingdom by training teams and personnel involved in load handling activities. ITI employs a myriad of educational design techniques to engage students including – instructor-led, online and virtual reality training.
ITI UK is helmed by Christina Lanham, Managing Director. As Managing Director, Ms. Lanham is responsible for the oversight of all business operations, personnel and ventures in the UK. She develops and executes the company's business strategies and provides direct support and service to ITI's UK customers. Previously, Christina has served ITI in the role of Director of Operations, based in the Woodland, Washington Global Headquarters.
ITI UK is headquartered in Birmingham.
3. Bauma
April 8 to 14, ITI joined more than 620,000 of our closest construction and heavy industry friends in Munich, Germany for Bauma 2019 - the world's leading trade fair for construction machinery, building material machines, mining machines, construction vehicles and construction equipment.
ITI VR desktop stations were on display in partner exhibits - Tadano and Crosby Europe, with three ITI Team members in attendance.
View the full Bauma gallery here.
Download the final event report here.
4. Sterling Crane Joins ITI VR Community
In the summer of 2018, ITI attended an executive meeting in Chicago to meet with parent organization Marmon Crane Services and demo the ITI VR Crane Simulator to all the business unit presidents. This allowed for extensive Q&A time as well as the operations perspective for how the ITI VR would fit into Sterling's overall training and continuous development plans.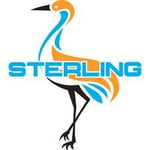 Both the USA and Canadian divisions of the company purchased Desktop Simulator stations that allow for easy transport to different sites and branches of the company. This setup grants Sterling Crane great application potential in the field as well as general outreach and education opportunities.
Sterling Crane training and executive staff attended implementation training events with ITI's VR team members in both Houston, TX and Woodland, WA to increase their understanding of how to apply the detailed 250+ scenario crane libraries into the best format for intended goals and activities within the organization.
5. New Resources Available from the ITI Bookstore
For more than 30 years, the ITI Bookstore has been the world's foremost educational and technical resource center for those who use cranes, rigging, and load handling equipment. One of the ingredients in the Bookstore's "secret sauce" is continually looking for, and delivering on, innovative tools, texts, and reference materials that benefit the industry as a whole. So far, 2019 has seen that trend continue with the following products:
6. New Team Members
During Q1 2019, ITI was fortunate to grow with some pretty amazing people:
Ruben Mendez | Instructor | Houston, Texas
Bryce Burke | Operations Coordinator | Houston, Texas
Billie Jeanne Heaton | Director of Finance & Human Capital
Kay Parrett | Instructor-Led Training Administrative Assistant | Woodland, Washington
Jen Bruce | Finance & Benefits Manager | Woodland, Washington
Dennis McCord | Facilities Support | Woodland, Washington
If there is one thing you can't have enough of, its amazing people! If that sounds like you or someone you know click here for a complete list of open positions.
7. OperatorPro is coming...
Crane and heavy equipment operators - get ready to track your shifts, activities, and evaluations easier than ever before! All you need is your smartphone and the new OperatorPro application!
Log equipment operated by make, model and configuration and add activities performed like lifts, inspections, assembly/disassembly, mobilization and more!
Visit www.operatorpro.com to sign up for early access!