Simulation training offers students an extremely valuable opportunity to receive real-world scenario training. The rise of simulation training over the past two decades has grown exponentially in large part due to improvements in technology, but the idea of simulation training dates to the early 20th Century, through simulations that included replica models of actual equipment used.
Much of the progress in simulation training over the past century, was accomplished in the aviation industry with flight simulation. In 1910, the first flight simulator was created. The "simulator" was made up of two wooden barrel halves, one placed on a pedestal and the other represented a swinging cockpit. The pilot sat in the upper barrel, which was moved manually by men on the outside of the barrel to control various flight atmosphere scenarios.
During World War 2, pilots needed to learn how to fly in quickly changing environments and higher speeds. Ground simulations with entire cockpit crews were practiced so that the soldiers knew how to fly as a team.
Following the War, flight simulators were introduced to civil aviation. Curtiss-Wright of Pan American Airways manufactured the Boeing 377 Stratocruiser simulator. This ground simulator did not move, had no visual system, but the cockpit was a complete replica of a Boeing 377 down to the last detail.
Aviation professionals only used the Boeing 377 Stratocruiser simulator for a brief amount of time, and in the 1960s, flight simulators started to incorporate up-and-down motion to replicate turbulence, take off, and landing.
In the 1970s, computer-generated simulators started showing up. These simulators gradually improved over time, as technology and processing power advanced. Today, three-dimensional landscapes are the norm, and are created at the precise scale of landscapes in the real world.
Simulation training is now widely used in the following industries:
Healthcare
Military
Law Enforcement
Transportation
Athletics
Among countless others
Crane training simulators and crane simulation training follows a very similar path to that of aviation industry. The origins were very humble, with simple models, and manually run devices that helped to train muscle memory and put operators into situations they would not be able to manufacture in a real crane. Once again like flight simulation, simulator training scenarios introduce new operators to real world scenarios with an improved safety factor inherently built in.
After evaluating contemporary crane training simulator options, in 2017, Industrial Training International determined that improvements were necessary, and ITI VR (Virtual Reality) was born. The ITI VR Mobile Crane Simulator offers the safest and most efficient way to train a new crane operator, sans unlimited use of an actual crane and 24/7 access to a qualified trainer. The introduction of a completely immersive environment via VR has kicked off a new era of training simulation.
Current offerings from ITI VR include the following training simulations:
To learn more about ITI VR visit www.iti.com/vr or call 800.727.6355. If you are interested in setting up a live demonstration, use the link below.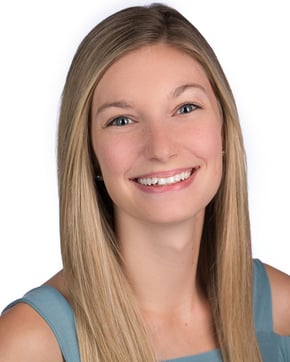 Amanda Henry
Amanda began her career at ITI in January 2018. She has a bachelor's degree from Washington State University in Social Sciences with a primary focus in communications and a secondary focus in Psychology. As Marketing Specialist, Amanda's responsibilities include content creation, ad campaign management, and monitoring and reporting on customer satisfaction.