Summertime Learning = The Best Learning!
Bull rigging is a method or system of rigging commonly used where more conventional means of load handling, such as mobile or overhead cranes cannot gain access (think tight quartered plant environments).
From equipment to applications to concepts, get the bull rigging basics and then some from this webinar!
Essentials
Date: Thursday, August 16
Time: 1 PM EDT
Who: Joe Kuzar, Assistant Technical Director, ITI
Cost: NONE
Learning Objectives:
What is Bull Rigging?
Common Bull Rigging Equipment
Bull Rigging Applications
Drifting Concepts
Bull Rigging Gone Bad (AKA-what NOT to do)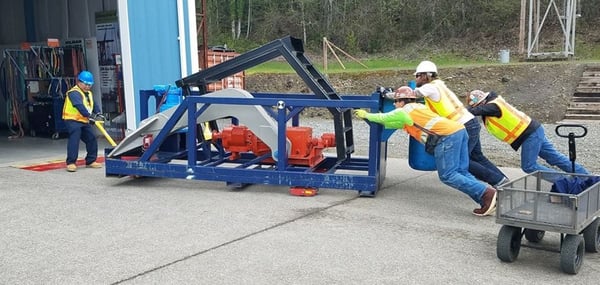 Learn more about ITI Webinars, review past webinar recordings, and even request a custom training webinar at iti.com/webinars.