Houston Area Safety Council & ITI Partner on Crane & Rigging Training
First Courses Scheduled for the Summer of 2016
Pasadena, Texas – April 11, 2016 – The Houston Area Safety Council and Industrial Training International have agreed to partner by offering ITI courses at HASC's new Workforce Development Center at its state-of-the-art Pasadena location.
The Houston Area Safety Council, founded in 1990 in Pasadena, Texas near the Houston Ship Channel, serves the Texas Gulf Coast and beyond. HASC has delivered over 9 million units of training and grown from a one-room office to two locations, including the 40,000 square foot facility in Pasadena. The membership of HASC is comprised of more than 2,700 contractor companies and over 350 owners from the greater Houston Industrial Complex and beyond. The mission of the Houston Area Safety Council as an innovative leader is building safe workplaces by improving the quality and integrity of the workforce.
ITI will be conducting several of its training courses and certification programs at HASC including:
See the full course schedule here.
In addition to Training Centers in Woodland (WA), Memphis, Anchorage, Cleveland, and Edmonton, a Houston location allows ITI to better serve its customers in the Gulf Coast with its high-impact, hands-on training approach.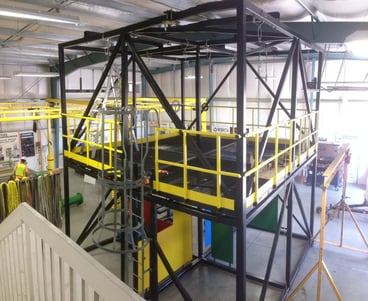 President & CEO of the Houston Area Safety Council, Luis Aguilar, the organization's first full-time employee in its infancy, is very happy with the partnership with ITI. "We continously strive to improve and invest in our organization. We are thrilled to have ITI, a company that values excellence, quality, and continuous improvement, to be our training partner in crane, rigging and hoisting activities."
ITI will be outfitting the Houston Area Safety Council with over a quarter million dollars in equipment uesd to conduct its training courses including:
Indoor, practical training space and equipment
Outdoor, practical training space and equipment
ITI Equipment Conex
ITI Drifting, Winching & Blocking Structure (pictured)
Mobile Crane Simulator
Interactive classroom
"We are thrilled to have ITI, who is such a pioneer in hands-on training, partner with us to outfit our Workforce Development Center as we also strive to provide the best hands-on skills training available in the Gulf Coast," explained Tommy Nipp, Director of Training at the HASC. Mr. Nipp oversees a broad array of training courses conducted at the HASC including an in-house instructor team, Lincoln Electric welders and simulators, safety and heavy equipment training.
Zack Parnell, President of ITI offered that, "It is rare to find a partner in business that shares such solid alignment of values and vision like what we have been blessed with in the Houston Area Safety Council, Tommy, Luis, Cami and all the wonderful people that operate that world-class institution."
The HASC is a world-class training facility. It contains over 400 computers in its labs for e-learning.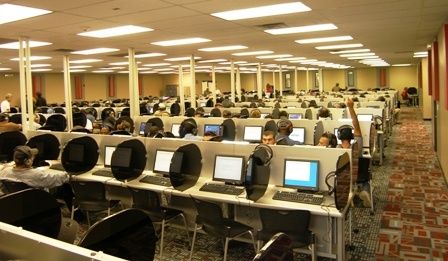 The lobby and registration process is seamless, allowing employers to register personnel online, and students to check-in at self-serve kiosks to find their classroom.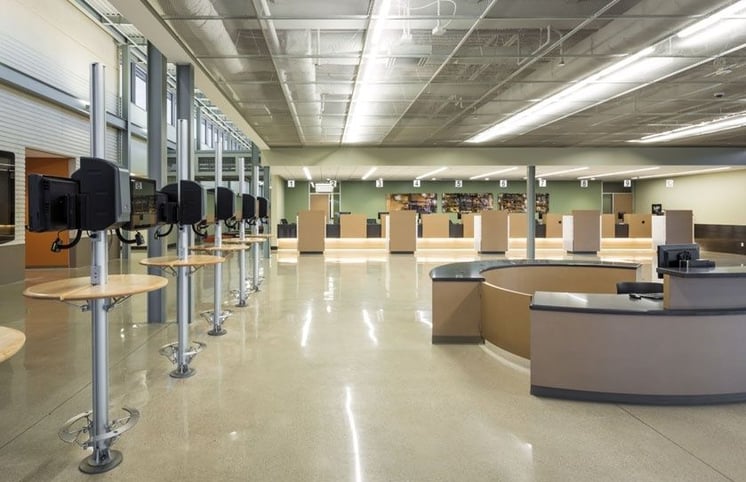 At just under 40,000 square feet, the HASC contains over a dozen classrooms to facilitate instructor-led training.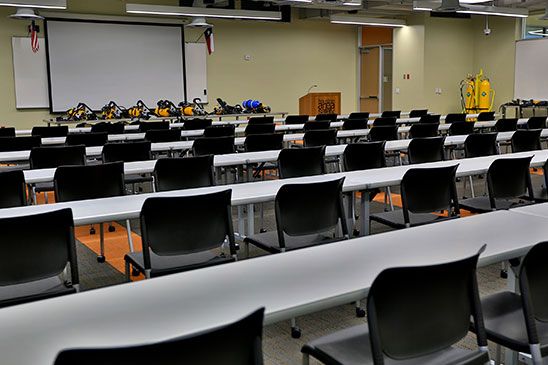 The new Workforce Development Center contains a vast open space available to conduct myriad of courses. Pictured (below) is Casey Glawe, Welding Instructor with the HASC, and Grant Winters, ITI Training Centers Manager.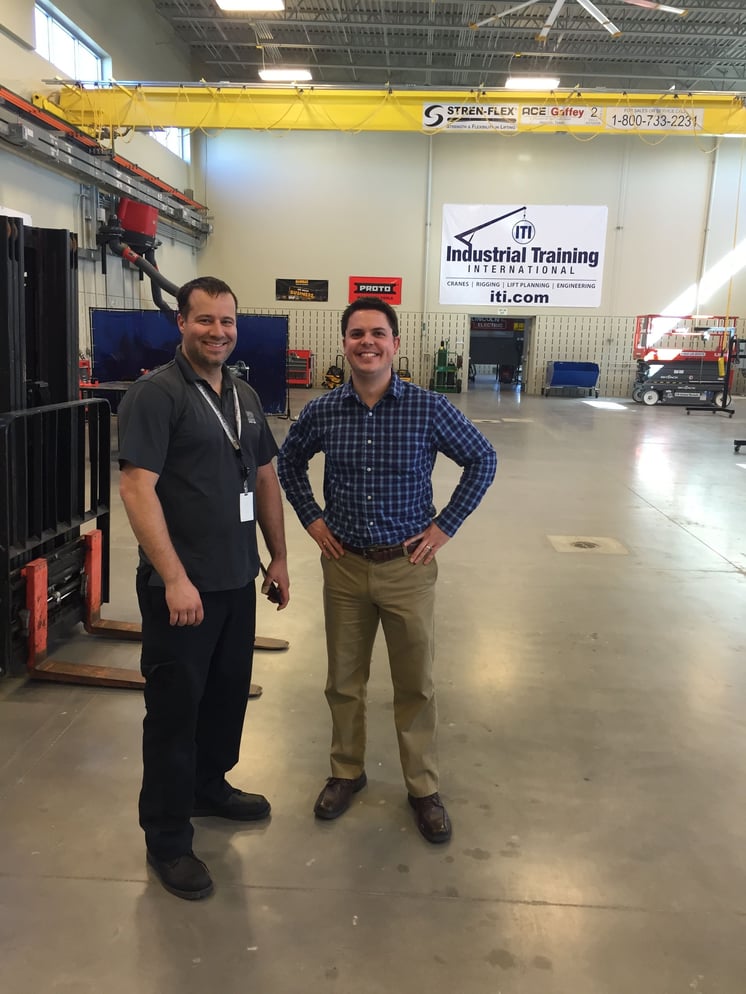 To gain full access to the HASC, a virtual tour is available at https://www.hacsc.com/360.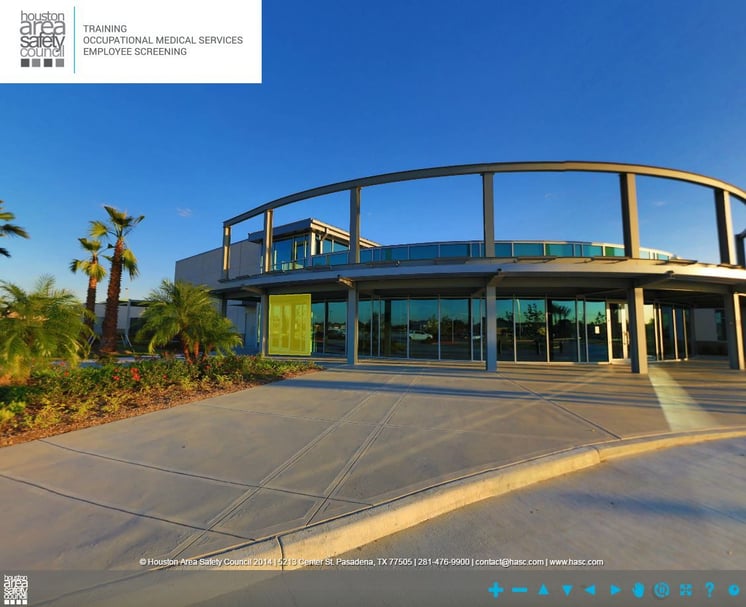 About ITI
Founded in 1986, ITI strives to be the world's foremost provider of educational and technical services for those who use cranes, rigging, and load-handling equipment. ITI currently serves thousands of customers across the globe and operates training centers in the USA, Canada, and Brazil. For more information about ITI, visit www.iti.com or call 800.727.6355.
About the Houston Area Safety Council
The Houston Area Safety Council, a 501(c)3 corporation, opened its doors in September 1990 with the following original objectives:
To assess and assure a baseline safety comprehension throughout the workforce,
To provide 'state-of-the-art' records retention, and
To provide safety training support for contractors and owners who did not possess in-house capabilities.
In recent years, the HASC has broadened those objectives to solve many of the industry's more complex challenges, such as background screening, substance abuse, contractor pre-qualification, occupational medicine, skill development, and more. For more information about the HASC, visit www.hasc.com or call 281.476.9900.