Industrial Training International focuses on customer needs and aims to identify the perfect match between partner and training solution(s). The new partnership between Irving Equipment Limited and ITI Online is the latest example of ITI's customer-centric approach to training.
The Situation
Irving Equipment was in search of training curriculum for their crane operators that far exceeded what was merely required of operators. They wanted to cover all the necessary bases of mobile crane operations, but be able to incorporate Irving's practices, National Canadian standards, and standards mandatory for crane operators in New Brunswick. As a heavy lifting company that specializes in a wide range of activities including, heavy lifting, specialized transport, pile driving and management services, Irving's training needed to follow suit by expanding its training. Further adding to the complexity of the situation, although Irving is based in New Brunswick, they operate branches in Maine, Massachusetts, West Virginia, Ohio, and Texas. As the organization expands and prepares for future growth, their crane operator training plan needed to align and exceed the industry and geographic demands for crane and equipment operators in all their operating branches
The Solution
ITI often modifies its content and creates new variations to support customers crane operator training needs. After multiple conversations that included the Irving leadership and the ITI Technical Services team, it was determined that the online training solution would include elements of ITI's Mobile Crane Operator Curriculum with adjustments to filter out OSHA standards and replaced them with CSA Z150 specific requirements, as well as Irving Equipment specific standards.
The result was a modified 14 hour mobile crane operator online training course that also included procedures specific to Irving Equipment.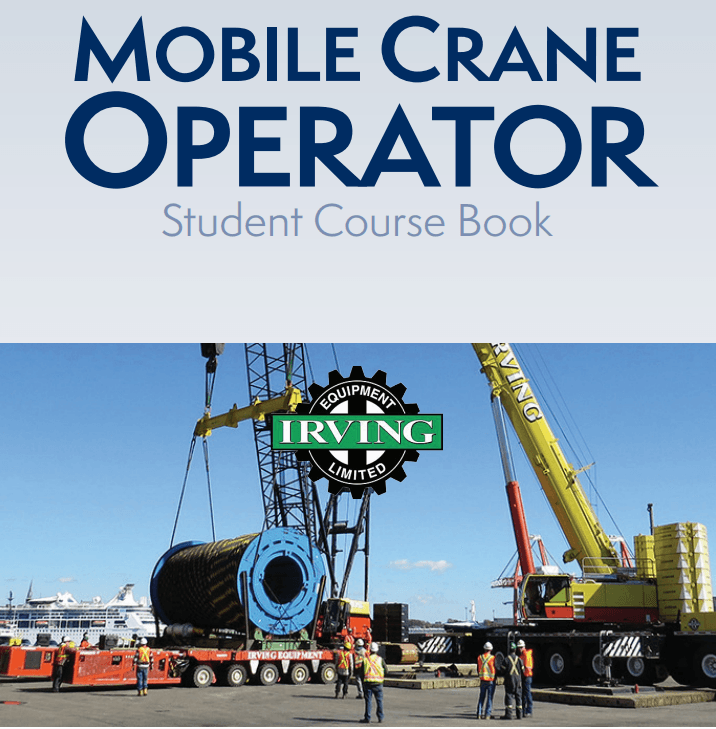 The project presented a fun and highly in-depth build and required constant communication between Irving and ITI's technical team including ITI Co-Founder Mike Parnell, and Technical Director, Joe Kuzar to ensure that every need was addressed, and no detail was overlooked.
From an internal standpoint this project offered a unique opportunity to test the development capabilities of ITI Online, and resulted in a new course that lives up to the lofty standards that folks have come to expect from ITI. Although the build may have taken longer than originally projected, the quality speaks for itself, and all who take the course will undoubtedly recognize that safe, efficient crane operation is always at the forefront.
The project pulled in ITI's graphic design, media, technical services, and online learning product coordinators. Because of the abundance of communication that was necessary between ITI and Thane Tapley and Ryan Long from Irving, relationships and knowledge between both companies grew stronger.The major takeaway from this partnership was the communication skills, designing, organization, and services that both ITI and Irving were able to deliver to one another to complete one goal. It was not an overnight project, but it created a sense of pride in two companies that could put their heads together and create a training tool of beauty. In the words of Thane Tapley, Training Coordinator, Irving equipment, "Many thanks to you and your team for the tremendous effort dedicated to this project. It's been an absolute pleasure working with everyone!"
Jacklynn Burbank
Aside from vocational training and helping others, Jacklynn has a true passion for fishing. Although she is drawn to all types of fishing, of particular interest is salmon trolling and deep sea fishing in Southeast Alaska, where she resided before relocating to Southwest Washington.