Punj Lloyd Limited, invited ITI's Mike Parnell (CEO) and Zack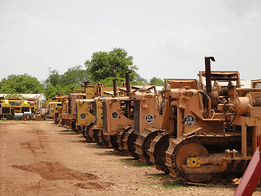 Parnell (Director of Business Development) to New Delhi for discussions concerning crane and rigging training/certification for major construction and industrial groups throughout India. [Punj Lloyd is a multi-national construction firm specializing in pipe-laying, civil and infrastructure projects and related work. PLL also has performance contracts in the oil/gas and power supply industries.]
While there, ITI met with the ASME Country Manager for India, Mr. Madhukar Sharma and a volunteer representative for India's Industrial Training Institute, Mr. P.K. Kapse.
ITI has worked in 14 countries in its 25 year existence and is exploring the establishment of 2 training centers over the next 24 months, in India and Brazil.
ITI-Field Services will be planning to return in September to India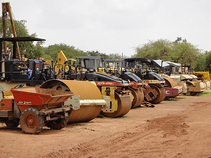 to pursue work for PLL and its subsidiaries. Efforts will involve evaluating crane, rigging and heavy equipment operations, in Malaysia, India and other locations.