The Electric Power Research Institute (EPRI) conducts research development and demonstration activities for the benefit of the public in the United States and internationally. EPRI has an external group, Hoisting, Rigging, and Crane User Group (HRCUG), that provides a forum for the exchange of information and seeks to improve the technical expertise of plant personnel responsible for rigging, lifting, crane usage and maintenance, and materials handling.
Past events have been held at nuclear power and fossil fuel plants of HRCUG members, with the overarching goal of taking every possible step to avoid a dangerous event from occurring within the industry. ITI spoke with EPRI's Principle Technical Leader, Gary Boles, about how the EPRI HRCUG is using past incidents and near misses at nuclear and fossil plants as learning opportunities for the future. "We were all very interested in past events and how they happened, should an event like that happen at our plant," Boles shared.
In June 2018, ITI will be hosting EPRI HRCUG Workshop at the Woodland, WA Training Center, with attendees participating in the ITI Accident Investigation Course. The Accident Investigation Course begins with a series of workshops that focus on three disciplines within load handling; crane operations, rigging activities and forklift operations. Problem-solving workshops help solidify participants' understanding and knowledge concerning equipment set-up, proper application, capacity information, inspection, hazard recognition and operational safety. Participants are exposed to three full-scale accident sites. Each sit is accompanied by a document packet complete with eye witness accounts, sheriff's reports, machine/equipment data, and other vital information.
The unique set-up of the accident investigation session within the workshop will allow attendees the opportunity to gain experience in situations that are not easily practiced. So it is often the case, that the first time workers find themselves trying to learn from an accident or near miss is in the midst of the real thing.
As Boles puts it, "We almost always look at one another and say, 'Could it happen at our plant?' and the answer is, 'Yes, it might happen at our plant and here's what we need to do about it.' "
For more information on the EPRI 2018 HRCUG, CLICK HERE
For more information on the Accident Investigation course CLICK HERE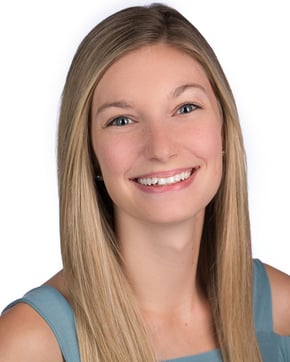 Amanda Henry
Amanda began her career at ITI in January 2018. She has a bachelor's degree from Washington State University in Social Sciences with a primary focus in communications and a secondary focus in Psychology. As Marketing Specialist, Amanda's responsibilities include content creation, ad campaign management, and monitoring and reporting on customer satisfaction.