David F. Carr,

10.13.10, 06:00 PM EDT
CloudCraze wins early fans for BtoB e-commerce on Salesforce.com platform.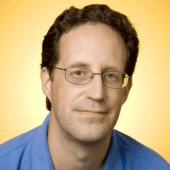 Business-to-business e-commerce in the cloud may be more than just a craze. CloudCraze is a BtoB product that runs on the Force.com platform that Salesforce.com created for use by third-party developers. That means it runs in the same Internet data centers and takes advantage of some of the same core software as Salesforce.com's own products.
EDL Consulting, the creator of CloudCraze, has up until now been better known for implementing software from other vendors, such as IBM's ( IBM - news - people ) Sterling Commerce unit. But EDL founder and CEO Bill Loumpouridis says he saw an opportunity to bring BtoB e-commerce software within reach of companies that can't afford to pay for premium software licenses or hire teams of Java programmers.
"We had the advantage of knowing what this product needed to do, having been through 50-plus enterprise-class e-commerce deployments," Loumpouridis says. BtoB commerce requires extra sophistication, but business customers also expect the buying process to be as slick as on any consumer website, he says. By building on Force.com components for the user interface and data objects such as customer records, EDL says it can meet those requirements five times as fast at about one-quarter of the cost, he says.
I've spoken with three early users of the system over the past few weeks, and they all mentioned the Salesforce connection as one of their main reasons for embracing CloudCraze. They want to be able to manage online sales out of the same database as their online sales force management and customer service apps.
"It means we'll have an easier time capturing info about our customers," says Craig Jessen, vice president of finance for biotechnology equipment firm Licor. Jessen says his firm still must invest some effort into integration between the e-commerce system and Salesforce at the level of making sure customer records are defined consistently between the two. Still, the integration is simplified because these cloud applications share a common technical foundation.
Licor is using CloudCraze to manage a website for marketing reagents (compounds used to produce or test for a chemical reaction). Previously, the company sold reagents through a homegrown e-commerce site that was adequate but not very polished, Jessen says. Before discovering CloudCraze, Licor started down the road of adopting a Web sales product from its ERP vendor, but after eight or nine months that project was moving slowly--and the actual Web front end still wasn't that pretty. So Licor cut its losses and tried to apply what it had learned about its requirements to the CloudCraze project, which was completed in about three months.
"One of the big things we got, from my perspective, was the professional look of the e-commerce site. Now, it really looks like we're in business to sell reagents," Jessen says.
Gilson, another company in the scientific supplies business, used CloudCraze as the basis for the European version of the website for its flagship Pipetman product, pipetman.eu. Here, part of the benefit was how quickly Gilson could get the site online in three languages--English, French, and German--and support for multiple currencies. Mark Dostalek, marketing manager for digital media at Gilson, says CloudCraze and Saleforce.com are also part of a five-year effort to unify customer information across the company, which has traditionally operated with separate IT organizations and databases for business units in each country.
EDL consultants were able to help him launch the site within seven weeks and turn it over such a way "that you don't need an IT person or an agency to change anything on the website," he says. Early indications are that customers are buying more in response to cross-sell and up-sell offers presented through the site. Now, Gilson is planning for another round of enhancements. "Once we saw what it could do, our focus expanded," he says.
Zack Parnell, director of business development at Industrial Training International, says he originally planned to have the software for purchasing the firm's online courses developed by the same consulting firm that was creating the course software. But he started to see a lot of problems with putting all the pieces together. "I'm not a website guy, I'm a marketing guy. And I started thinking, How are we going to do this? It looked like just an administrative nightmare," says Parnell.
The online course development was already behind schedule and running up about a $300,000 tab, including programming and video production. It looked like adding the e-commerce portion would mean bringing in a high-end programmer. Working with EDL and CloudCraze helped simplify the process, control the expense, and ultimately produce a better result, he says.
"No one in our industry has the kind of e-store capabilities we now have," he boasts. If you want to take ITI's Rigging Gear Inspector Training class, you can now browse the description and reserve one or more seats for a particular session through the website.
CloudCraze can be a good answer for a range of BtoB commerce requirements--maybe not the most complex, exotic, or high volume, but for a lot of companies who want something they can bring online quickly, that looks polished, and that addresses basic requirements for processing transactions and managing customers. In combination with Salesforce.com ( CRM - news - people ), it becomes even more attractive.
David F. Carr is Forbes' columnist on technology for small to midsize businesses. Contact him at david@carrcommunications.com.
This article was originally published by Forbes.com here.