Hey, we're all human. You know what humans like? Sales!
We also want to get in on the Madness of March, so why not combine the two? That means that the ITI Online Mobile Crane Operator Certification Test Prep Course is available now for $395!
Designed to prepare participants to take the general and crane-specific exams for national accredited agencies, this course assists crane operators that need to comply with the newly revised OSHA 1926.1400 regulations, which requires crane operators working in construction or performing construction-related activities to be certified through a nationally accredited agency.
COURSE CONTENTS
General Crane Knowledge:

Technical Information
Load Chart Components
Crane Site and Setup
Operations
Practice Exams

Specialty Crane Load Chart Review and Exercises:

Lattice Boom Truck
Lattice Boom Crawler
Telescopic Fixed Cab
Telescopic Swing Cab

Watch lectures of ITI instructors as they walk you through the lesson plan
Interactive lessons
Exercises, quizzes and practice exams to check your knowledge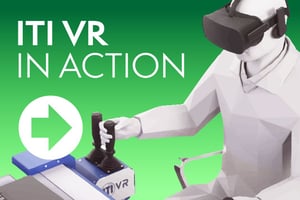 Now that you are all set with the prep course to conquer the written exam, do you have a practice plan in place for the practical? Don't worry, ITI has you covered!
Operators can purchase practice time on ITI VR Simulators at the Woodland, WA and Houston, TX training center locations! Practice the skills you need, on the crane type you need, all in a safe and secure leaning environment.
Amanda Henry
Amanda began her career at ITI in January 2018. She has a bachelor's degree from Washington State University in Social Sciences with a primary focus in communications and a secondary focus in Psychology. As Marketing Specialist, Amanda's responsibilities include content creation, ad campaign management, and monitoring and reporting on customer satisfaction.