LEEA Backs Rigging Engineering Program into the Future
Hoverboards, flying cars, and self-lacing shoes have not quite hit the mainstream yet, but we are using drones to help report the news! Another staple of 1989's Back to the Future II, large screen real-time video conferencing, is another one the film's producers got right. A version of that technology (lecture recording software), is one of the key driving factors that made ITI's Fundamentals of Rigging Engineering Program possible. Fundamentals of Rigging Engineering is the world's ONLY Rigging Engineering Training Program and features instruction from a team of subject matter experts that collectively, are to the rigging engineering industry, what Dr. Emmett Brown is to time travel.
How appropriate then that October 21, 2015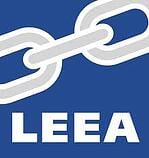 be the day that The Lifting Equipment Engineers Association (LEEA) list Fundamentals of Rigging Engineering Courses as accredited by the association on their website. This marks the first ITI E-Learning Curriculum to achieve accreditation. The accreditation process included a full audit of the program by LEEA representatives.
ITI previously achieved status as a LEEA accredited training company in 2012, and now has over 20 individual courses that are LEEA accredited. LEEA has established itself as a global leading representative body for all those involved in the lifting and hoisting industry.
Where this Program is Going, We Won't Need Roads
Fundamentals of Rigging Engineering, the world's ONLY rigging engineering training program, offers a chance to demo the unique learning experience. Included in the demo are outlines of each course lesson and lecture samples.
The Fundamentals of Rigging Engineering Program has five required courses, which are available online through ITI's Learning Management System. To complete the program, students must select two of the seven available elective courses. Three of these electives are available online and the remaining four offer hands-on, instructor led training opportunities.
For more information visit riggingengineering.com, http://leeaint.com/uk, or call 800.727.6355.