New Book Launched by ITI Rigging Engineering Instructor: Mobile Crane Support Handbook
David Duerr, P.E., President and Founder of 2DM Associates, Inc. has released his second book – Mobile Crane Support Handbook. Mobile Crane Support Handbook is a comprehensive reference that is focused exclusively on the design and engineering of supports for mobile crane installations and is available for purchase from the ITI Bookstore. The book addresses the full range of subjects needed for the engineering of mobile crane support in construction job site situations. Topics covered include:
Support reactions from crawler and outrigger-supported cranes
Soil bearing capacity
Analysis of subsurface structures
Strength of crane mats
Practical design methods
Industry standards and regulations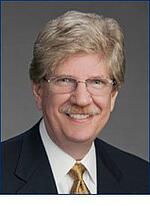 Mr. Duerr has been active in the specialized heavy rigging and transportation industry since 1974 as an employee, business owner, and subject matter expert. He currently serves as vice chair of the American Society of Mechanical Engineers (ASME) Below-the-Hook (BTH) Standards Committee, Design of Below-the-Hook Lifting Devices, as a member of the ASME B30.1 Subcommittee (Jacks, Industrial Rollers, Air Casters, and Hydraulic Gantries), and the B30.20 Subcommittee (BTHLDs), and as an alternate on the ASME B30 Main Committee. In 2004, Mr. Duerr served on the Specialized Carriers & Rigging Association (SC&RA) Telescopic Hydraulic Gantry Task Force.
Mr. Duerr is a key Instructor involved in the ITI Fundamentals of Rigging Engineering online training program that introduces participants to the science and art of the engineering behind heavy crane and rigging, lifting, and transport activities. The program features a dozen independent courses, three of which Mr. Duerr provides instruction:
RE-120 Cranes & Derricks
RE-130 Rigging, Equipment & Applications
RE-140 Alternative Load Handling Equipment
Mobile Crane Support Handbook, as well as Duerr's first offering, Telescopic Hydraulic Gantry Systems are both part of the Program material list and are included in the full program registration fee.
An interactive demo of the Program is now available. Accessing the demo will give valuable insight into the unique program format, complete module outlines, and sample lectures.
For more information on the Fundamentals of Rigging Engineering visit riggingengineering.com or call 800.727.6355 to speak with a Training Solutions Expert.