It's been a long journey, but the highly deliberated OSHA Final Cranes and Derricks Rule is set to take effect on November 10, 2018. Originally issued in August 2010, the revised standard aimed, "…to update and specify industry work practices necessary to protect employees during the use of cranes and derricks in construction," (Federal Register/ Vol. 75, No. 152/ Monday, August 9, 2010). The rule goes on to call for mandatory national certification for crane operators working in construction industries. Stakeholders from all sides of the issue voiced opinions on the final crane and derricks rule, with strong concern voiced over the enforcement of said rule. The stakeholder dialog eventually resulted in a separate final rule published in September 2014, that delayed the operator certification and competency requisites by three years to November 2017.
On November 9, 2017, one day before the rule was scheduled to take effect, OSHA delayed the deadline for employers to make certain that crane operators are certified by a nationally recognized certification body by 365 days. Making the new deadline November 10, 2018. The one-year delay included a provision in which OSHA extended the "employer duty to ensure that crane operators are competent to operate a crane safely for the same one-year period," (Federal Register/ Volume 82, No. 216/ Thursday, November 9, 2017). OSHA concluded that the one-year postponement was needed "to afford adequate time for the administration to conclude correlated guidelines that focus on matters in accordance of the existing Cranes and Derricks in Construction Standard (29 CFR part 1926, CC)." In plain English, the added time will allow OSHA to iron out the last pieces of contention with the final crane rule including issues of "certification by capacity," and equivalency between certification and qualification.
Got all that? Take a deep breath, in and out…
So, as of this writing (February 2018), we are nine months away from the final crane rule taking effect. Meaning that crane operators working in construction who are not currently certified by a national certification body still have time to meet the requirements ahead of the deadline. One certifying body, the National Commission for the Certification of Crane Operators (NCCCO), requires candidates to meet the following requirements to earn certification: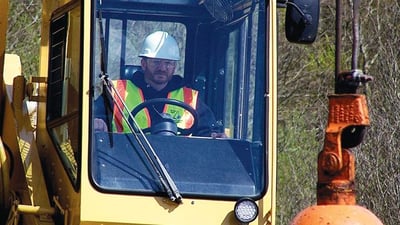 Be at least 18 years of age
Meet medical requirements according to ASME B30.5
Observe NCCCO's substance abuse policy
Observe NCCCO's code of ethics
Pass all required written exams (depending on desired categories)
Pass all required practical exams (depending on desired categories)
Prospective candidates must pass the practical exam within twelve months of passing the written exam. NCCCO works with employers and training organizations (such as ITI), to help provide guidance in meeting its certification requirements. Select ITI Trainers are NCCCO accredited practical examiners, allowing candidates to receive a thorough test preparation course, and then conduct written and practical exams in the space of a single work week (five days).
ITI also offers an online, on-demand test prep course that candidates can access without restriction.Click here for access to a SlideShare preview of the online test prep course. For more information on instructor led training options, or to ask certification questions, click here.
Lighting Round - 3 Other Regulatory Stories to Watch
OSHA Sling Standard - Request for Public Comments
On January 17, 2018, OSHA published a request for public comments via the Federal Register concerning a proposal to extend the Office of Management and Budget's (OMB) endorsement of information collection requisites covered in the administration's Slings Standard. The proposal addresses identification tags or marks, inspection records, and proof-testing paperwork.
Comments can be submitted electronically at http://www.regulations.gov and must be received by March 19, 2018.
Washington State Labor & Industries - Telecommunications Safety Standards Update
In order to keep pace with the rapidly changing telecommunications industry, Washington State Labor & Industries (WA L&I), adopted changes to Chapter 296-32 WAC (Safety Standards for Telecommunications) on October 2, 2017, with the changes becoming effective on January 1, 2018.
The adopted rules define the "minimum requirements for employers to protect employees from the hazards associated with working on communication towers, structures, and poles…during construction, alteration, repair, operation, inspection, maintenance, demolition, and other activities connected to accomplishing work," in the telecommunications industry. Amended and added definition changes of particular interest to those in the crane and rigging industries include:
Aerial Lifts
Anti-two Block
Articulating Boom Lift/Crane
Competent Rigger
Engineer of Record (EOR)
Engineered Hoist System
Fall Protection Equipment
New sections of interest to the WAC Code include: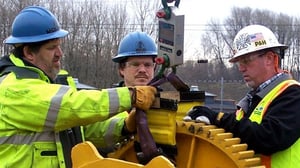 WAC 296-32-22512 Accident Prevention Program and Safety Meetings
WAC 296-32-22525 Training
WAC 296-32-22540 Tools and Personal Protective Equipment – General
Complete information on the rule changes is available from WA L&I and can be accessed here - http://www.lni.wa.gov/LawRule/WhatsNew/Proposed/default.asp?RuleID=124.
The requirements and definition of a "competent rigger" according to Chapter 296-32 WAC, can be achieved through completion of ITI's Intermediate Rigging Course. Intermediate Rigging is a two-day course that can be conducted at client locations and ITI Training Centers.
OSHA Vertical Tandem Lifts (VLTs) for Marine Terminals – Request for Public Comments
On January 22, 2018, OSHA published a request for public comments via the Federal Register concerning paperwork requirements for VLTs for Marine Terminals. More specifically, the department of labor continues to work to lessen the paperwork burden on employees and employers. The current VTL Standard for Marine Terminals (29 CFR part 1917) requires the following pieces:
Interbox connectors used in VTLs must be certified by an authorized authority
Employers must have a certificate available for inspection that confirms strength criteria required
Each interbox connector must be clearly marked with the safe working load limit
The employer must develop, implement, and maintain a written plan for transporting vertically connected containers within the terminal
OSHA is requesting public comments to assess if the proposed paperwork requirements are needed to ensure safe and efficient performance.

Comments can be submitted online at http://www.regulations.gov and must be received by March 23, 2018. Complete information on the request for comments can be found via the Federal Register at - https://www.osha.gov/laws-regs/federalregister/2018-01-22.