In January 2018, ITI and Nucor-Yamato Steel partnered on two Virtual Reality (VR) crane training simulating units. The partnership kickoff culminated with a meeting of the corporate Nucor Crane Maintenance Group in which the simulators were presented and demoed, with ITI in attendance.
At the Crane Maintenance Group meeting there were approximately 30 crane professionals in attendance from Nucor plants across North America. ITI helped set up 3 demo stations, one full desktop unit and two hybrid units that utilizing non-OEM controls to allow all in attendance ample time to experience the training environment.
Nucor is moving forward with ITI VR and is now a member of the Technical Advisory Groups (TAG) for Overhead Crane VR simulations. With this membership, Nucor has become an early adoptor and active user-tester for Overhead Crane VR simulations. Nucor plans on using VR Simulators for post incident training, and as a part of the interview and screening process for potential crane operators.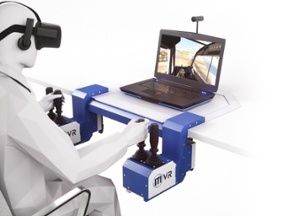 Attendees of the corporate Nucor Crane Maintenance Group meeting were eager to provide ITI with feedback about their VR experience, with many going "under the hood" for the very first time. "We were intrigued to be a part of the development of such great technology." Nucor Mechanical Maintenance Supervisor Heath Hooker noted, going on to express how enthused Nucor team members are about the new VR simulators, "People felt as though they were in the cab and moving with the crane. The environment was unlike anything they had ever experienced before with a training tool."
Learn more about the ITI VR Community here.
About Nucor
Nucor is North America's leading producer of steel and steel products. They are also North America's largest recycler. Nucor and its affiliates are manufacturers of steel products, with operating facilities primarily in the U.S. and Canada. Products produced include: carbon and alloy steel -- in bars, beams, sheet and plate; hollow structural section tubing; electrical conduit; steel piling; steel joists and joist girders; steel deck; fabricated concrete reinforcing steel; cold finished steel; steel fasteners; metal building systems; steel grating; and wire and wire mesh. Nucor, through The David J. Joseph Company, also brokers ferrous and nonferrous metals, pig iron and HBI/DRI; supplies ferro-alloys; and processes ferrous and nonferrous scrap.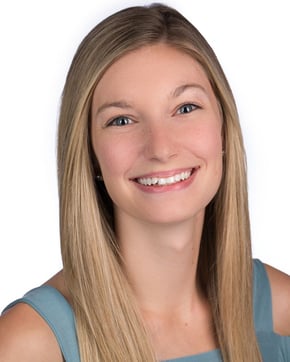 Amanda Henry
Amanda began her career at ITI in January 2018. She has a bachelor's degree from Washington State University in Social Sciences with a primary focus in communications and a secondary focus in Psychology. As Marketing Specialist, Amanda's responsibilities include content creation, ad campaign management, and monitoring and reporting on customer satisfaction.