In 2017, GE (General Electric) Renewable Energy was searching the internet for a new virtual reality (VR) training solution for their on-site crane operators. GE previously utilized a VR equipment training tool, but team members were not happy with the end results. It was time to find a new solution. After extensive research, GE found Industrial Training International (ITI). ITI had a new VR crane simulator product GE wanted to explore.
In November 2017, GE and ITI finalized a new partnership which resulted in one desktop VR Overhead Crane Simulator located initially at the Pensacola, FL site.
"The system seems to track very well and we have had no reported negative effects," noted GE Global Manufacturing Engineer Ryan Norenberg. Norenberg continued, "People generally find this VR training to be very fun and interesting. Team members have commented on the realism and how valuable the tool can be, yet at the same time, they are really enjoying themselves."
After experiencing what ITI VR has to offer, GE Renewable Energy was interested in becoming members of the ITI Technical Advisory Groups (TAG) for Overhead Cranes. GE will provide feedback to ITI as they use the VR Overhead Crane Simulator, to help ensure that all of the intricacies of their load handling equipment are accounted for within the simulator.
ITI and GE have previously worked together on instructor led training projects, but it is the first time for the GE Renewable Energy division. Past projects include, rigging applications and inspection courses both on-site and at ITI training centers.
Click here if you have questions about how ITI VR can help your team.
About GE Renewable Energy
Amid growing electricity demand, rising fuel costs, and climate change concerns, GE believes renewable energy can make the difference. Together with their customers, success depends on proving that hydro, wind, and solar technologies can run the biggest economies and reach the most remote communities. Their team has the courage, scale, passion, diversity and resourcefulness to take on this mission.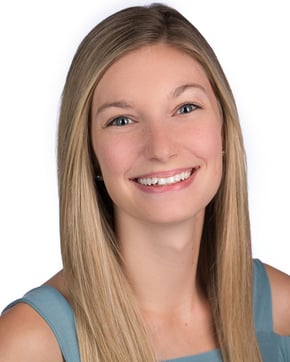 Amanda Henry
Amanda began her career at ITI in January 2018. She has a bachelor's degree from Washington State University in Social Sciences with a primary focus in communications and a secondary focus in Psychology. As Marketing Specialist, Amanda's responsibilities include content creation, ad campaign management, and monitoring and reporting on customer satisfaction.