The time has come to nominate your all-star trainers for the Crane Hot Line's 2019 Top Trainer Competition.
*This article appears on page 10 of the January 2019 edition of the Crane Hot Line
Top Trainer is now in its 12th year, and is endorsed by the Association of Crane & Rigging Professionals (ACRP). This competition honors trainers who serve in the lifting and rigging industry and excel at innovative instruction, encourage peer or corporate accountability, train successfully, and have strong effect on students, the industry, or the environment.
The contest will pick one winning trainer in the Professional category (trainers from companies whose main business objective is training), and one winner in the Corporate category (trainers who are employed by a company whose main business objective is not training, but rather equipment rental companies, or equipment dealers).
Each winning trainer will be presented an award at the ACRP's General Assembly meeting in Lexington, Kentucky, May 14-16, 2019; registration and hotel accommodations at the meeting; a $2,000 education sponsorship; and recognition in the Crane Hot Line magazine!
Also, the first 30 people to make a nomination will receive a 2018 Hot Line Crane Guide, a $30 value.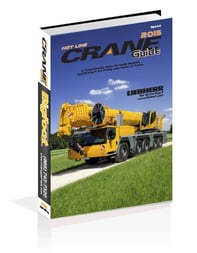 Nominations are open until March 15, 2019. The online nomination form and instructions can be found by clicking the link below:
For a full list of ITI's Trainers, CLICK HERE
Amanda Henry
Amanda began her career at ITI in January 2018. She has a bachelor's degree from Washington State University in Social Sciences with a primary focus in communications and a secondary focus in Psychology. As Marketing Specialist, Amanda's responsibilities include content creation, ad campaign management, and monitoring and reporting on customer satisfaction.