The ITI Learning Hub now offers an extensive selection of Vubiz training courses in: Human Resource & Compliance, Business & Customer Service, Sales & Marketing, and Workplace & Personal Development. Vubiz is an award-winning elearning company that has created and provided effective online training solutions for over 20 years. ITI is pleased to incorporate Vubiz courses into the Learning Hub content library, making it possible for Learning Hub Administrators to integrate select courses into their team's custom learning paths. Here's a look at just a few of the newly available programs: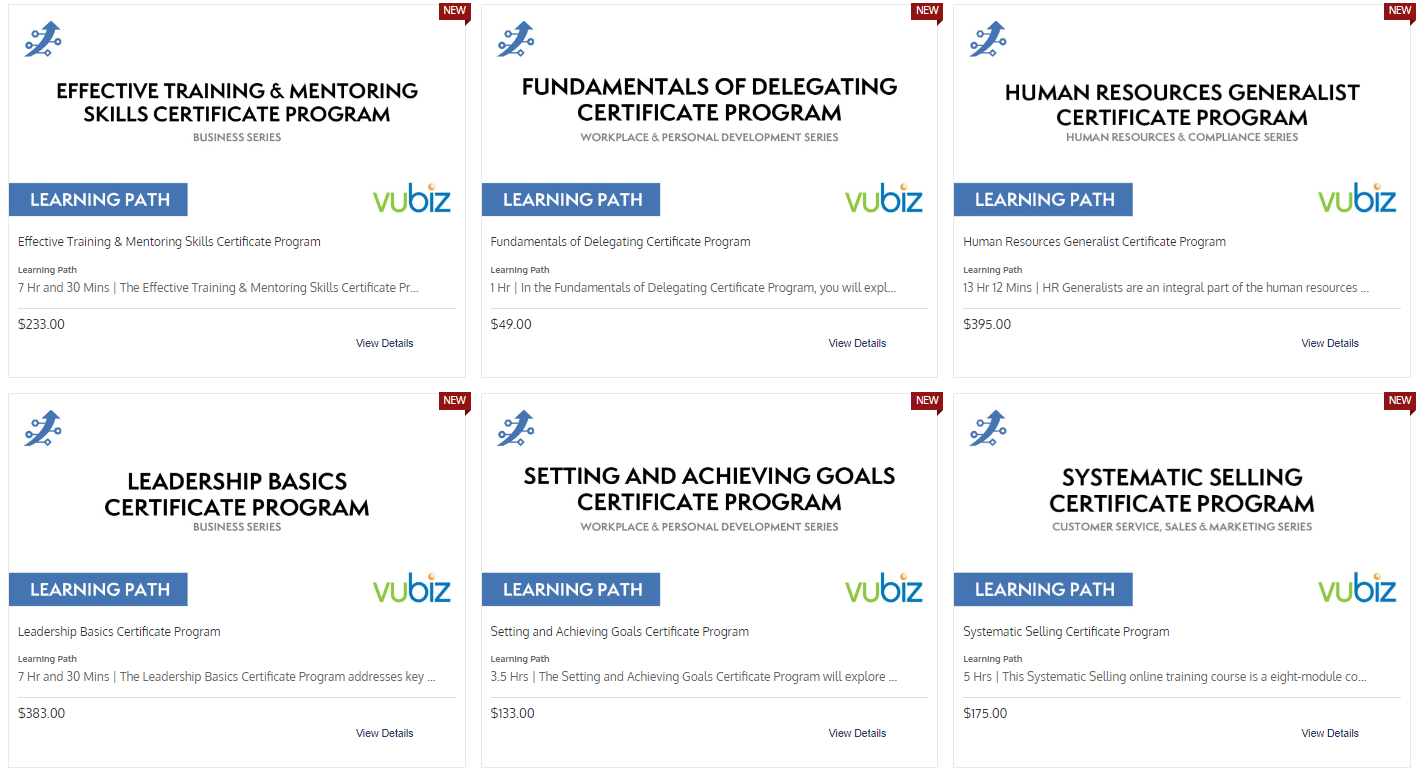 Vubiz courses can be purchased one-off or as a part of your company's ITI Learning Hub Enterprise subscription. Interested in learning more? You can browse the newly expanded Vubiz course library here or contact your Customer Success Manager for more information about adding Vubiz content to your learning site.
Click on the image below to download a full list of the a la carte course titles now available to you and your team!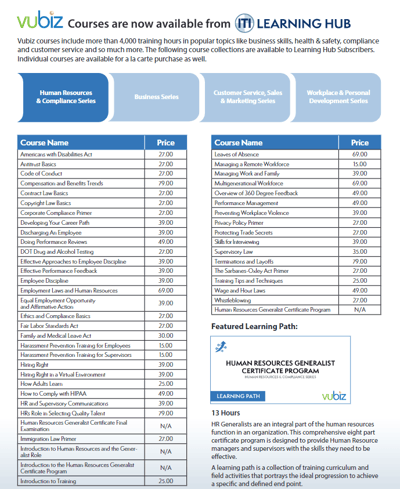 About the ITI Learning Hub
The ITI Learning Hub includes the world's largest collection of crane, rigging, load handling, and industrial safety training resources ever assembled. With an expansive library of manufacturer resources, the ITI Learning Hub enables companies to create bespoke learning paths for their workforce via a custom branded interface, where training managers can track and store employee credentials with ease, distribute content as needed, and ensure continuous improvement for all team members. For more information about the ITI Learning Hub, visit learn.iti.com
About ITI
Industrial Training International (ITI) is a global leader in the design and delivery of learning solutions for organizations conducting crane, rigging, and load handling activities. Founded in 1986, the company originally specialized in instructor-led training, field services, and consulting. ITI has since grown to also produce live online, and on-demand courses delivered via the ITI Learning Hub and has been recognized with numerous industry association awards for its groundbreaking virtual reality crane simulator solution. For more information about ITI, visit iti.com