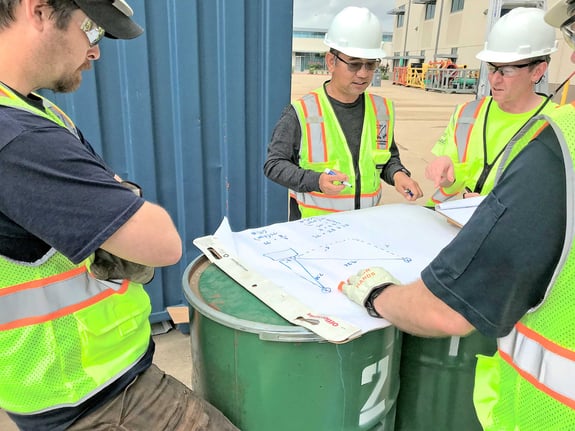 Lift Planning & Management
Applicable subject matter for all personnel involved in hoisting and material handling operations
Training Solutions
Lift Planning & Management

Training
ITI Lift Planning and Management Training is applicable to a wide range of personnel, from health and safety professionals to tradesmen in the field. Under the broader category of Lift Planning & Management, courses are further classified into the following sub-categories:
Lift

Planning
ASME P30.1 establishes planning considerations and practices that apply to Load Handling Equipment (LHE), other associated equipment, and activities when moving loads vertically or horizontally. The planning guidance contained in this Standard is divided into two categories dependent upon the nature of the load handling activity and the degree of exposure to the issues that impact safety. These two categories are designated as Standard Lift Plan and Critical Lift Plan. The Standard does not preclude the user of this standard from creating subcategories based on their specific load handling activity considerations.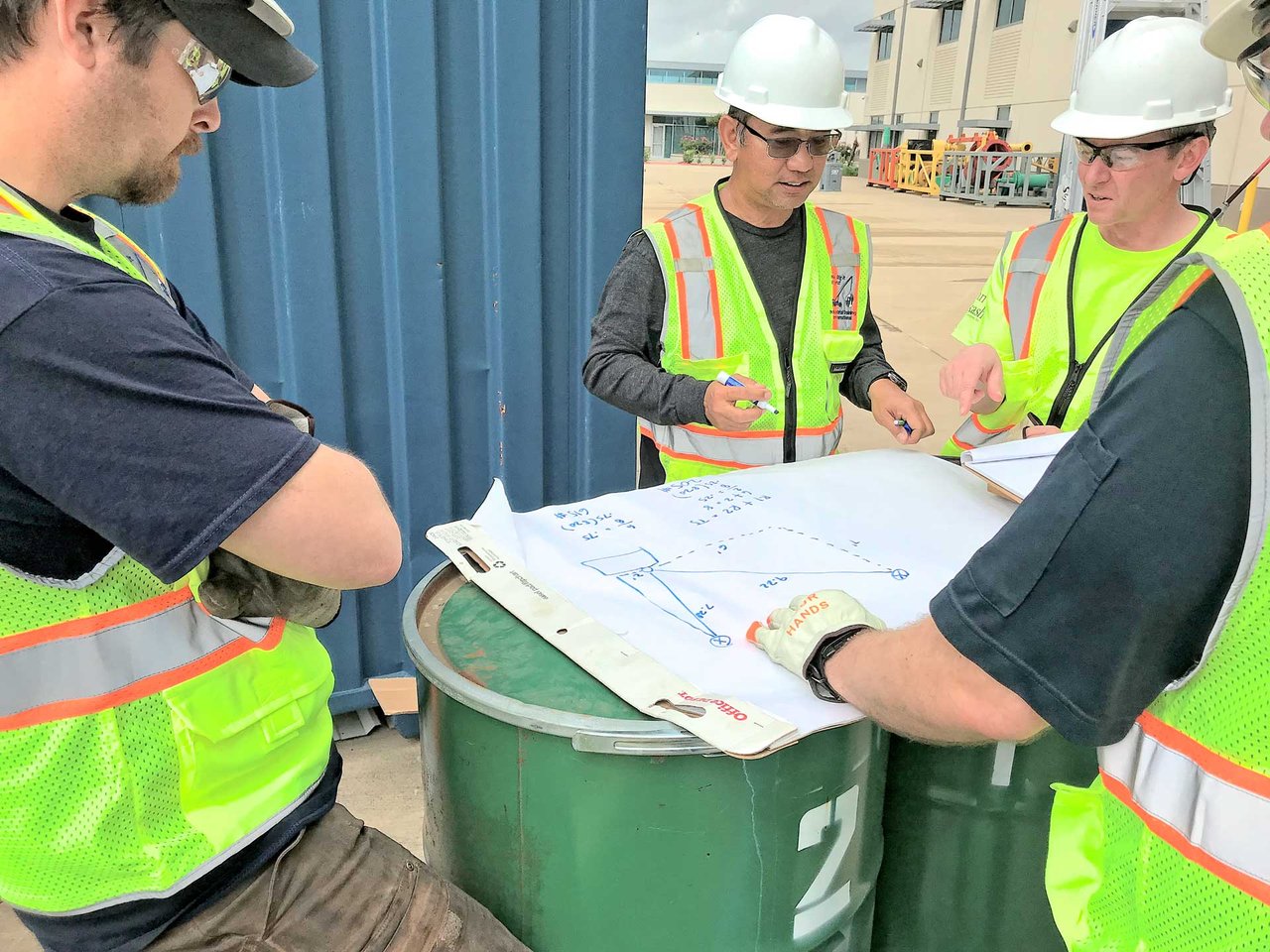 ITI Lift Planning Curriculum includes options for personnel of all skill and experience levels that are involved or even adjacent to the lift planning process...
Course Titles & Additional Resources
Lift

Planning
Course Titles & Additional Resources
Equipment & Fleet

Management
ITI Equipment and Fleet Management courses and content focus not only on the setup, traveling, and general management of cranes, but also non-crane equipment typically found on any industrial site.
Course Titles & Additional Resources
Site Prep & Hazard

Recognition
Proper preparation of a work site and the ability to recognize and identify potential hazards is paramount to safe, efficient material handling operations. Luckily for you, the following courses and content are available from ITI to help guide your team!
Accident Investigation
Severe Weather
Wind Loads
Ground Prep
Suspended Personnel Platforms
Working At-Heights
Soft Skills & Field References
Soft skills and soft skill training are terms that are growing in favor when it comes to professional development. Courses and content that fall under the "soft skills" umbrella focus on developing skills such as communication, teamwork, emotional intelligence, and taking initiative.
Leadership
Evaluation Best Practices
Field Leadership Essentials
4 Hrs | This course is designed to provide you with the knowledge and skills necessary to successfully prepare and lead a crew performing work in the field, and the ability to communicate effectively with the customer. This engaging and practical online, on-demand course is divided into two sections, with three modules per section. Each module contains a clearly defined learning objective and provides you with several active opportunities to demonstrate comprehension by means of interactive audio, visual, and written content and exercises.
Mobile Crane Operator Evaluator
4 Hrs | In this online course, participants will learn about the Mobile Crane Operator Evaluator role as described in 29CFR 1926.1427.
Course Contents
Federal OSHA 1926 Subpart CC
Sample Evaluation Form
Operator Aides
Software
Safety Devices
Reference Materials