---
LIFT PLANNING & MANAGEMENT TRAINING
ITI offers a variety of training classes for lift planning & management spanning multiple skill levels, including critical lift planning, industrial accident investigation, site supervisor & lift director training, and more courses offered virtually and in person. Our catalog of courses supports end-users, from tradesmen in the field to health and safety professionals, and can be delivered at your location, ITI Training Centers, and on-demand and online through the ITI Learning Hub.
Featured Instructor-Led Training Courses
Our training courses are typically instructor-led and run by real experts with more than 20+ years of experience. Instructor-led courses are offered at each of our national training centers, but we also accommodate instructor-led training at your location. We can even provide access through virtual methods, like our NCCCO lift director training courses.

Register for instructor-led training courses at one of our local training centers listed below, or find a training center nearer to home.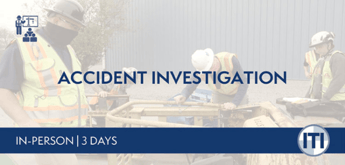 ---
Accident Investigation
3 Days | The ITI Accident Investigation Course begins with a series of workshops that focus on three disciplines related to load handling; crane operations, rigging activities and forklift operations.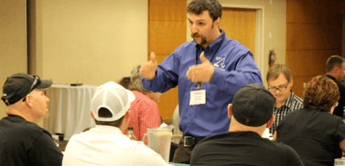 ---
Crane & Rigging Management Bootcamp
1 Day | The Crane and Rigging Management Bootcamp will provide all attendees with the foundational knowledge necessary to oversee employees conducting load-handling activities.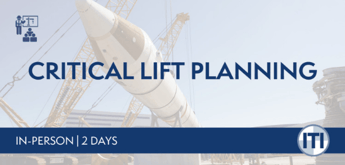 ---
Critical Lift Planning
2 Days | ITI's Critical Lift Planning Course is a "must" for all team members connected to the lift planning process. The course focuses on the process of assessing risks, the compilation of crane and rigging data, crane operating areas, rigging methods, a safety checklist, personnel competencies and assignments, and more.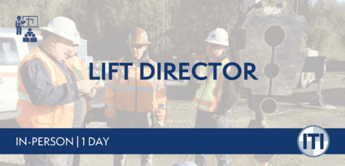 ---
Lift Director
1 Day | The course addresses the responsibilities of a Lift Director as identified by 29CFR1926.1400 (Federal OSHA), ASME P30.1 Lift Planning, and ASME B30.5 Mobile and Locomotive Cranes.