[Woodland, WA - February 6, 2019] - Industrial Training International (iti.com) proudly announces the relocation of their Edmonton, Alberta training centre to Energy Safety Canada's Nisku Campus. ITI's hands-on crane, rigging, and lift planning training centre has provided quality training for students from 7 Canadian provinces and 4 different countries since its inception in 2013.
ITI occupied the same location from 2013-2015, via a partnership under the Enform brand. More recently, Enform and the Oil Sands Safety Association (OSSA) have merged to create Energy Safety Canada. ITI's VP of Training Operations, Justin Meade, boasted, "We could not be happier about the partnership we have built with Energy Safety Canada and the opportunity to return to this campus as the centerpiece of our training operations in Alberta. Energy Safety Canada is a fantastic partner, and the facilities and campus as a whole are truly world class. All industry in Alberta stands to benefit from this amazing facility."
The relocation provides additional hands-on training space (from 2016-2018 ITI's Alberta Training Centre was located on the campus of Super Slings), both indoor and outdoor, and offers a one-stop training location for many ITI customers in the Oil & Gas industry already utilizing the location for Energy Safety Canada's programs, such as Common Safety Orientation (CSO).
"We look forward to working with ITI to help ensure workers are ready to work safely in our industry. As the oil and gas industry's greatest assets, our workers must be provided with the right training to do the job safely. Working together is critical to maintaining the safety of our workers and our communities," - Murray Elliott, President and CEO of Energy Safety Canada.

All of ITI's training equipment, including a bull rigging structure, cranes, over $100,000 worth of rigging equipment, and more than 25 live loads will be moved to the facility in February 2019, with classes set to commence in March 2019.
To view the Edmonton Training Centre schedule, click on the link below:
ITI was founded by people whose driving passion is to help others and be good stewards of their gifts. Our founder became an Eagle Scout at the age of 14 - a rigorous feat that 18-year-old candidates struggle to attain. The tenacity to achieve, work hard, and the desire to help others has formed a company that has continuously exhausted all efforts to lead the world in training skills and providing quality service in order to save the lives and improve the industrial activities of the employers we serve.
Energy Safety Canada is the nation's oil and gas safety association. Our goal is the same as industry's: zero injuries, zero incidents. We work side by side with industry to drive safe work performance. A not-for-profit organization, Energy Safety Canada was launched in October 2017 with the merger of Enform Canada and the Oil Sands Safety Association (OSSA). Together, we will continue the work of our legacy organizations to get workers home safely.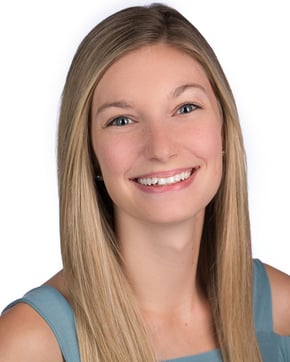 Amanda Henry
Amanda began her career at ITI in January 2018. She has a bachelor's degree from Washington State University in Social Sciences with a primary focus in communications and a secondary focus in Psychology. As Marketing Specialist, Amanda's responsibilities include content creation, ad campaign management, and monitoring and reporting on customer satisfaction.