Did you know that 65% of our population is made up of visual learners? Your learning style can have a major impact on the amount of time it takes for you to grasp and retain new content, which is why it is beneficial to know your style and seek out teachings which cater to it specifically.
Fortunately, at ITI we specialize in producing content for a variety of learning styles. Whether you are a visual learner or happen to excel in a more hands-on environment, we have the right training solution for you! Here we take a high-level look at the four primary learning styles, to help you better understand which ITI Training Solutions best align with your preference.
Don't worry if you do not fit squarely into one of these four categories! We work hard to ensure that each of our courses take a multi-faceted approach to education.
Visual Learners process information by using charts and graphs. They need images to explain concepts and ideas, and they tend to prefer graphic elements over words.
ITI Solutions for Visual Learners: If you happen to fall into this group, you are in great luck as all our ITI Training Solutions are designed to appeal to you! Whether you're rocking a virtual reality headset while taking the Construction Hazard Identification Assessment, or you're seated in one of our classrooms viewing a video of a hoisting incident (that center of gravity can be a tricky point to identify!), you can rest assured that our solutions are designed to be visually stimulating.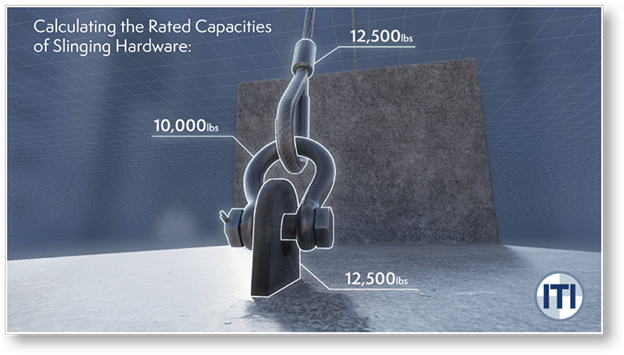 Auditory Learners prefer lectures and discussions. They process information by talking through things.
ITI Solutions for Auditory Learners: We'll admit it, we're talkers! If you are a member of the the Auditory Learning group, you are going to find that our courses - online or in the classroom - are well suited to your learning style. Sometimes it just helps to hear things described in a few different ways. Something we really appreciate about our instructors is that they all have unique professional experiences and perspectives, so you can bet that you are going to hear some practical examples and stories that will no doubt spark conversation and really reinforce learning objectives.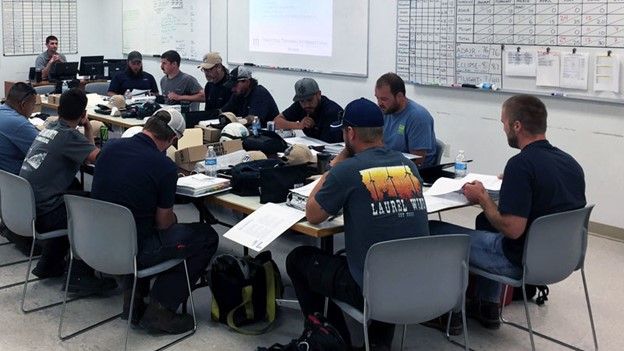 Reading/Writing Preference Learners prefer to receive information in writing. They enjoy reading and writing exercises and best process and retain content by writing notes.
ITI Solutions for Reading/Writing Preference Learners: Each of our courses feature a reading and writing element. In fact, we find that by teaching curriculum that directly references source material, be it a book, or a regulation or standard, it serves to reduce ambiguity and room for misinterpretation. Leveraging the exact materials that tests and standards are based upon serves to assist those preparing to take written tests such as the NCCCO Rigger Level I, Rigger Level II, Mobile Crane Operator, or Signalperson exams.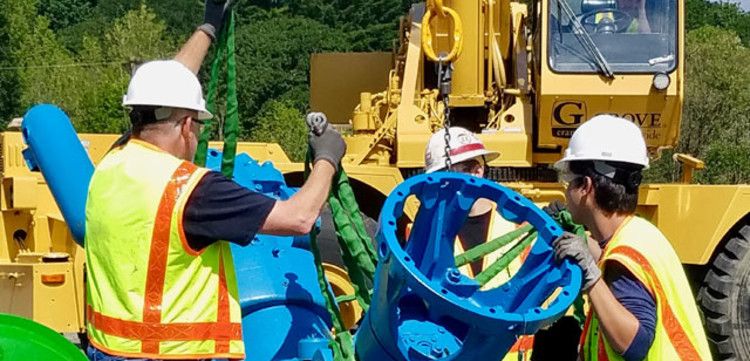 Kinesthetic Learners take in information through tactile processes. They process information by recreating and practicing.
ITI Solutions for Kinesthetic Learners: If you are a kinesthetic learner then hands down, you are going to appreciate the hands on courses offered at our state-of-the-art Training Centers and on-site at customer locations. Whether you're just getting started with a Rigging Gear Inspector course or you're ready for Master Rigger our award-winning team of instructors has got you covered! Sure, there will be some classroom time, but you can rest assured that the bulk of your learning experience is going to consist of time spent working in teams executing the ideas, concepts, and best practices introduced in the classroom.
Bonus Points: Another option for the kinesthetic learner crowd is the ITI VR Crane Simulator. Tactile learning and experience with a built-in element of safety and guidance! What more could a hands-on learner ask for?!
Regardless of what your preferred learning style happens to be, ITI has the solution for you! Take the next step toward expanding your knowledge base by visiting the
ITI Learning Hub
or through contacting our
Training Solutions Advisors
.