Going back to 2012, Nucor Steel has trusted ITI with their crane, rigging, and load handling training needs. 2014 saw the relationship grow to a much larger scale with the implementation of multiple on-site rigging (Intermediate Rigging) and training courses and assessments at Nucor's Blytheville, Arkansas facility. Success of the Blytheville program, documented by pre and post training assessments, is not the standard at five other Nucor locations, setting a standard for load handling personnel throughout the entire organization.
In November 2017, Nucor Mechanical Maintenance Supervisor, Heath Hooker, and Crane Training Coordinator, Bo Fleming, traveled to ITI Headquarters in Woodland, WA to attend an Accident Investigation open-enrollment course. During their time in Woodland, Hooker and Fleming had a chance to take an in-depth look at the award winning ITI VR Mobile Crane Training Simulator. The session led to a decision that Nucor would implement the training tool at their steel mills, although their role with ITI VR would only grow further.
As ITI was still in the early stages of Overhead Crane VR Simulator development, Nucor, wanting to be early adopters of the training tool, became one of the first ITI VR Technical Advisory Groups (TAG) members for Overhead Cranes. ITI founder and Technical Director, Mike Parnell, and development partner Serious Labs working with Nucor to use the layout of steel mills to design environments and training scenarios within the Overhead Crane VR Simulator. The Overhead Crane Simulator will contain common loads and challenges found in steel mills including, but not limited to, ladles, slag pots, steel beams, cryogenic tanks, and fabricated steel plates.
"We are very excited to be a part of the development of such great technology," Hooker expressed his enthusiasm about Nucor becoming a TAG member. "In the past, ITI has provided our team with very valuable knowledge about how to safely operate the equipment in our industry. Now that a new training solution is being developed, we are definitely on board."
Key Facts and Figures
Courses
Training Solutions
Training Sites
Tag Group Member

Intermediate Rigging

Mobile Crane Operator

Rigging Gear Inspector

Overhead Crane Inspector

Basic Rigging & Inspection

ITI Training Centers

Client-Site Training

ITI Field Services

ITI VR

Tennessee

New York

Arkansas

Washington

Texas

ITI VR Overhead Crane
Visit www.iti.com/vr to learn more about how ITI VR can help your team. To learn more about ITI Training Solutions visit www.iti.com/solutions, or call 360.225.1100 to speak with a Training Solutions Advisor.
About Nucor
Nucor is North America's leading producer of steel and steel products. They are also North America's largest recycler. Nucor and its affiliates are manufacturers of steel products, with operating facilities primarily in the U.S. and Canada. Products produced include: carbon and alloy steel -- in bars, beams, sheet and plate; hollow structural section tubing; electrical conduit; steel piling; steel joists and joist girders; steel deck; fabricated concrete reinforcing steel; cold finished steel; steel fasteners; metal building systems; steel grating; and wire and wire mesh. Nucor, through The David J. Joseph Company, also brokers ferrous and nonferrous metals, pig iron and HBI/DRI; supplies ferro-alloys; and processes ferrous and nonferrous scrap. To learn more about Nucor, visit their website at http://www.nucor.com/.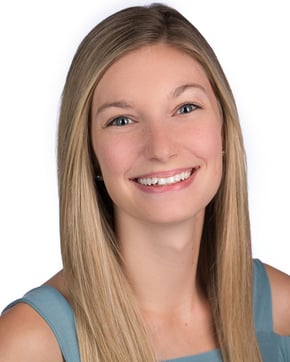 Amanda Henry
Amanda began her career at ITI in January 2018. She has a bachelor's degree from Washington State University in Social Sciences with a primary focus in communications and a secondary focus in Psychology. As Marketing Specialist, Amanda's responsibilities include content creation, ad campaign management, and monitoring and reporting on customer satisfaction.